In 2017 Absolute Perfection got to show off our skills at the DC Auto Show. It was an unexpected visit and we had only two weeks to prepare. Luckily tackling big jobs on a short deadline is something that we've built a reputation for.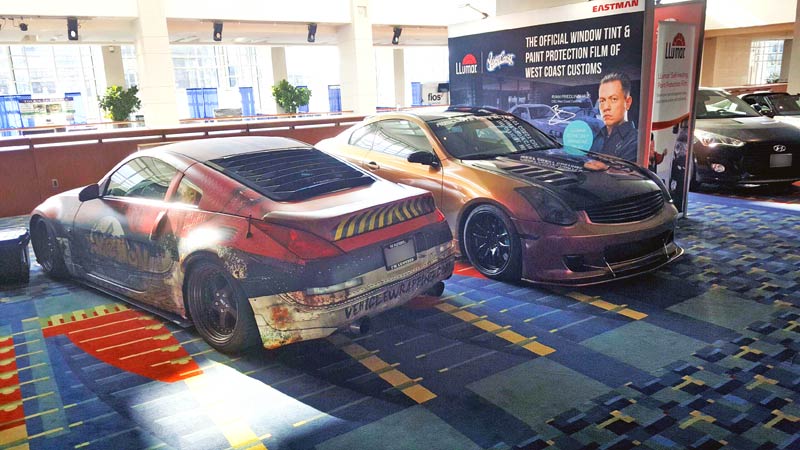 We could not have asked for a better location which put us right next to the exotic cars. We fit right in by featuring some of our favorite wraps such as the award winning Pokemon wrap and the chromed out Corvette. We had several customers who were generous enough to show off their AP vehicle wraps for us at the show. We can't thank our customers enough, and are proud of the fact that our dedication to delivering awesome, one of a kind designs and service has built up so many strong relationships.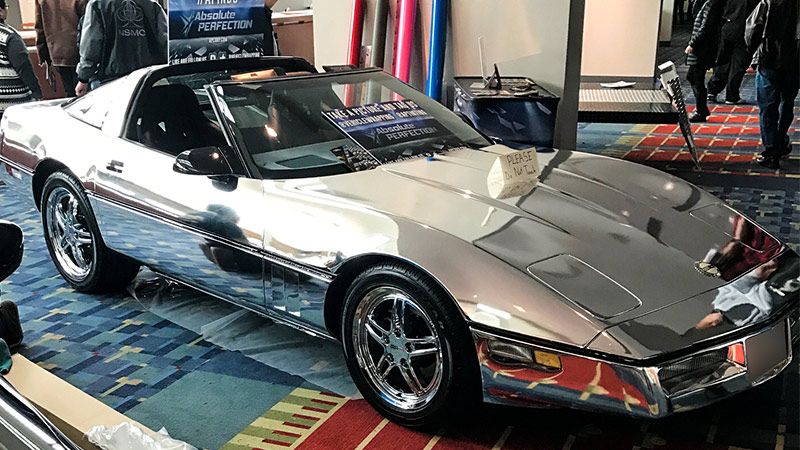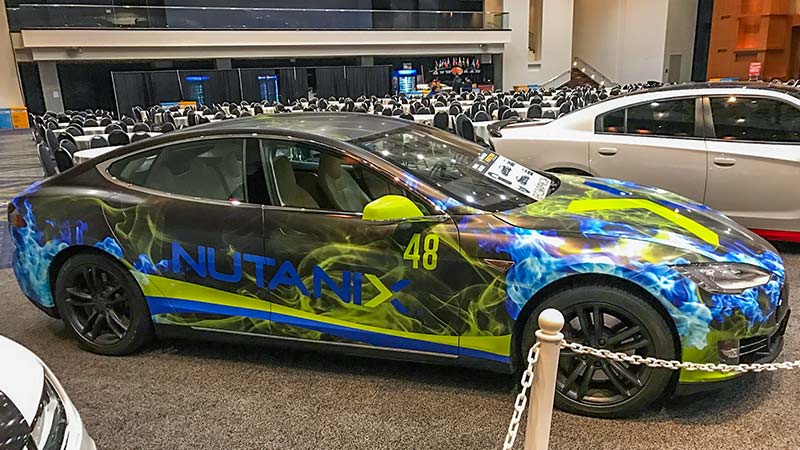 Not only did we get to show-off past projects. But we were giving live demonstrations and letting spectators try their hand at the vehicle wrap process themselves. We were also able to get help from Eastman (LLumar) to help us with weekend sales and demo staff along with sending some pop up booths and a computer cutting system on site. This allowed us to demonstrate the use of Precision Cut (a patter cutting software) for Paint Protection Films as well as window film. We were also hosting a raffle for a free FormulaOne Comfort Series window tint.
Showing people how the vehicle wrapping process works is something we love to do when customers visit our shop. "We have nothing to hide, in fact we want people to see what we are doing at our facility. That's why I always take customers on a tour around our shop so they can see the team that is working on their project and feel confident that it's being done by the best." Said Becky Duke, Absolute Perfection sales rep and Ambassador of First Impressions.
The Auto Show was a chance for us to take our shop tour on the road, and the response was huge. We had thousands of visitors to our station wanting to check out our unique cars, try their hand at applying vehicle wraps, and entering for their chance to win a free tint job. Our unexpected trip to the DC Auto Show was a huge success, and we will definitely looking to participate in more shows in the future.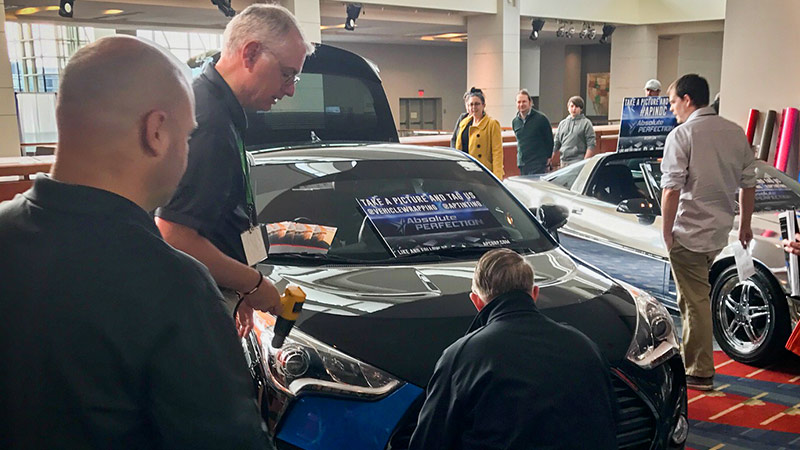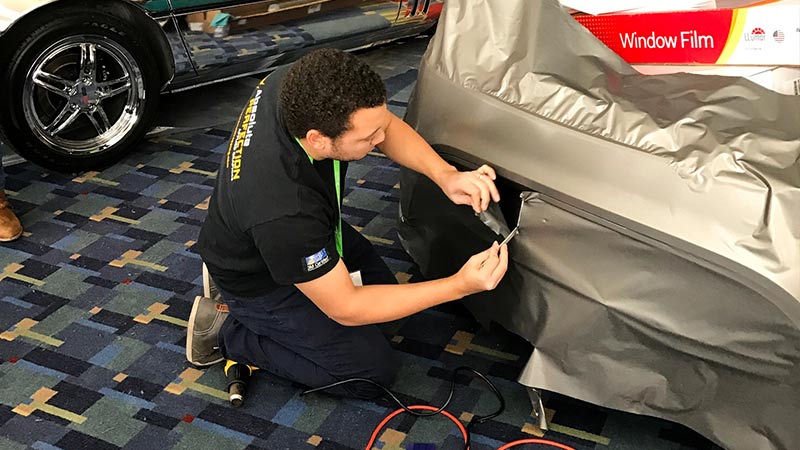 The above images features Chris Fong demonstrating his vehicle wrapping prowess.