Certifications
Product certifications represent a brand putting their name behind the company they distribute their products to, trusting them to fulfill all manufacturer expectations. Manufacturer certified companies, like Absolute Perfection, pride themselves in their ability to exceed industry standards in all areas of service, quality, and satisfaction. Expertly trained and experienced technicians are ready for anything they run into, backed by the most warranties in the vinyl business.
Work with the best in the DMV. Contact Absolute Perfection today!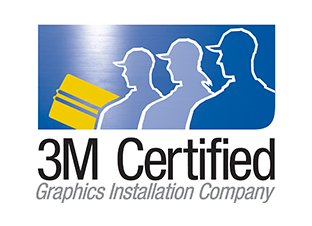 This program certifies that your graphics installer is capable of all types of graphics installations. Being a 3M Certified installation company allows us to network with 3M and other 3M Certified Graphics Installation Companies to continuously learn and develop our installation methods. Absolute Perfection was certified in 2013 at the 3M Headquarters in St. Paul, Minnesota. The test required written knowledge as well as physical demonstration of working with the products. Installers are tested on various installation scenarios that you could encounter when dealing with vinyl products.
Being a 3M Endorsed Installation Company ensures proper installation techniques are used when applying decorative Frost Films and DI-NOC Architectural Film. Our crew headed out to the 3M Headquarters in St. Paul Minnesota for a week of training and testing sessions. We tested installing DI-NOC on a wide range of substrates, from doors to cabinets to columns. The training was incredible because DI-NOC is a brand new 3M product and has different obstacles to tackle when it comes to installation. We are proud to be the only Certified Installation company of DI-NOC Film in the MD, DC, VA area.
Earning the right to a 3M MCS Warranty has been a great opportunity, allowing Absolute Perfection to warranty our material for up to 7 years on vertical surfaces. Absolute Perfection uses only the highest quality products and printers, setting the standard for printed vinyl graphics. Meeting the qualifications set by 3M allows us to extend this warranty to all certified applied graphics customers.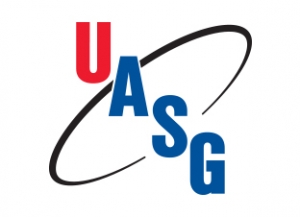 UASG stands for the United Application Standards Group – If you're looking for a decal installer to handle your next project, use the Installer Locator to find the nearest UASG member. Whether you need a 3M Certified Graphics Installation Company for sign graphics, vinyl lettering, vehicle graphics & wraps, wall murals or advertising programs, UASG is the place to look. The organization is made up of companies that employ full time installers and we're proud to be members, giving us access to the latest how-to's and best methods for wrap installation and production.
Being a PDAA member connects us with a large community of other signs and graphics people who share skills, techniques, and are able to ask and solve problems we encounter in the field.
Absolute Perfection
Inc. 5000 Fastest Growing Private Companies in America List
2015 & 2016