We partnered with the National Aeronautics and Space Administration (NASA) Goddard Space Flight Center near Washington, DC to install a one-of-a-kind trailer wrap for their mobile machine shop.
WATCH THE VIDEO:
Video by AP Media's Video Production Team in Baltimore, MD
Before: A Blank Canvas
The beauty of a trailer wrap is that you can take a blank canvas, a plain white trailer that contains the tools to fuel the creativity and knowledge of our youth to create incredible robotics, and turn it into something that reflects the magic it holds inside.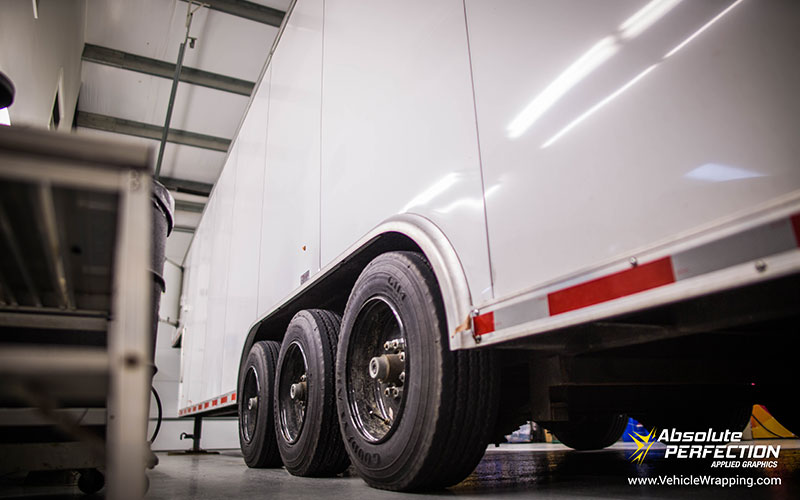 Inside NASA's Mobile Machine Shop
The mobile machine shop trailer was incredible. Robots are a great way to inspire students to learn about math, science, and technology. Through the Robotics Alliance Project and their trailer, students now have a mobile workshop of robotics-related educational materials to fuel their learning.
After: The Final Trailer Wrap Product
After the trailer wrap was installed, the final product was amazing. The design came together so well to capture the past, present, and future of NASA and their Robotics Alliance Project.
Free Quote
Contact Us for a Free Quote!
Get a free quote on your next project from Absolute Perfection in Sykesville, Maryland. Give us a call at 866-390-6790 or contact us online!
Free Quote