Installation
As one of the only 3M Certified Installers in Maryland, Absolute Perfection offers the best vehicle wrapping & applied graphics installation in the area. With a full in-house team of designers, printers, and installers, the whole process goes off seamlessly.
Design Development
Starting with the design process, we precisely choose a style that emphases your brand and offerings. A combination of eye catching graphics along with critical information such as contact information, website address, and buzzwords describing your business are all carefully considered when putting the design together.
Bill Valway & Mike Lawson installing a wrap on a convenience store in Baltimore, Maryland for the Today Show's Main Street Makeovers segment.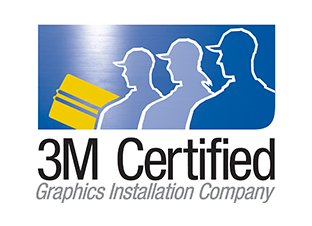 This program certifies that your graphics installer is capable of all types of graphics installations. Being a 3M Certified installation company allows us to network with 3M and other 3M Certified Graphics Installation Companies to continuously learn and develop our installation methods. Absolute Perfection was certified in 2013 at the 3M Headquarters in St. Paul, Minnesota. The test required written knowledge as well as physical demonstration of working with the products. Installers are tested on various installation scenarios that you could encounter when dealing with vinyl products.
Being a 3M Endorsed Installation Company ensures proper installation techniques are used when applying decorative Frost Films and DI-NOC Architectural Film. Our crew headed out to the 3M Headquarters in St. Paul Minnesota for a week of training and testing sessions. We tested installing DI-NOC on a wide range of substrates, from doors to cabinets to columns. The training was incredible because DI-NOC is a brand new 3M product and has different obstacles to tackle when it comes to installation. We are proud to be the only Certified Installation company of DI-NOC Film in the MD, DC, VA area.
Earning the right to a 3M MCS Warranty has been a great opportunity, allowing Absolute Perfection to warranty our material for up to 7 years on vertical surfaces. Absolute Perfection uses only the highest quality products and printers, setting the standard for printed vinyl graphics. Meeting the qualifications set by 3M allows us to extend this warranty to all certified applied graphics customers.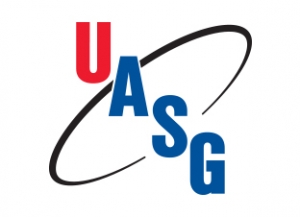 UASG stands for the United Application Standards Group – If you're looking for a decal installer to handle your next project, use the Installer Locator to find the nearest UASG member. Whether you need a 3M Certified Graphics Installation Company for sign graphics, vinyl lettering, vehicle graphics & wraps, wall murals or advertising programs, UASG is the place to look. The organization is made up of companies that employ full time installers and we're proud to be members, giving us access to the latest how-to's and best methods for wrap installation and production.
Being a PDAA member connects us with a large community of other signs and graphics people who share skills, techniques, and are able to ask and solve problems we encounter in the field.
Installation Process
Vehicle Wrap Installation is usually completed in 1-3 days depending on the size of the vehicle and detail of the wrap. If you're on a strict timeline, be sure to call our project manager for booking at (866)390-6790. Once your install is completed, it's suggested to let vehicles stay an extra day for vinyl curation, ensuring enough time for the wrap to be secured. Absolute Perfection used the finest quality 3M vinyl and maintains a climate controlled facility ensuring the vinyl installation process gets done right the first time.
In-House Team System
Here at Absolute Perfection, we take pride in our graphic design work. With a team full of cross-trained professionals, both in the graphic design process and wrap installation, as well as in-house printing, we are able to get the job done quickly and proficiently.
Our system is so efficient, local corporations are requesting nationwide vehicle wrapping for their company fleets. Now you can have your other fleet vehicles wrapped across the nation.
#1 Reason Vinyl Fails
The number one reason vinyl fails is due to peeling. While this could be due to harsh weather and low maintenance, the main reason vinyl fails is because it isn't cleaned well enough prior to vinyl installation. This isn't the case with Absolute Perfection.
All clients are required to take their car through a car wash prior to dropping it off to be wrapped.
The car is then inspected and cleaned with an isopropyl alcohol solution to eliminate all grease and possible dirt.
Absolute Perfection maintains a climate-controlled shop to avoid getting any dust or debris under the wrap and eliminate the potential for breaking or tearing it due to unwelcome temperature changes.
Wrap Removal & Warranty
Although vinyl car wraps have a shelf life of 7-10 years, harsh weather can cause vinyl to crack, and the wrap should be removed as soon as possible; therefore, 3M suggest wrap removal after 4 years. Click here to find out more about wrap removal. Even though 3M doesn't offer a warranty on the actual wrap, Absolute Perfection offers a Two Year Warranty on all vertical surfaces. The warranty covers peeling of the wrap on specified areas for all vehicle wrap installations.
If you have any questions for an Absolute Perfection specialist about the Wrap Installation process, feel free to give us a call at (800)968-7981 or click here to contact a representative.