If you're in the construction industry, it's no secret that lumber prices skyrocketed over the last year or two. But this reality isn't what you're here for. Let's cover some potential solutions to either help keep costs down or get projects completed on time while lumber is in such short supply.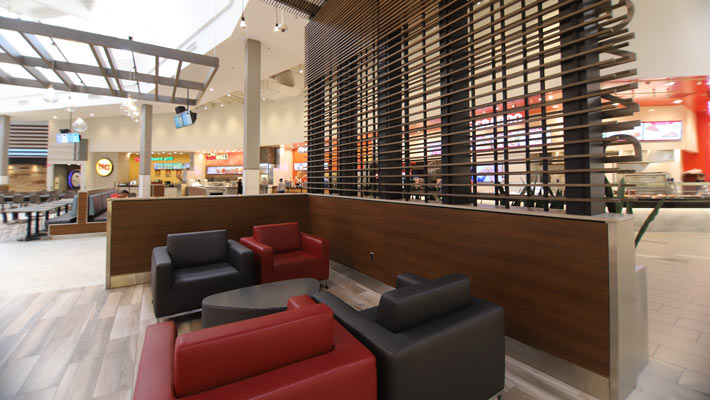 First, Why is Wood so Expensive in 2021?
There are a lot of factors contributing to the rise in lumber prices in 2021. For starters, we've seen a regular rise of new homes being built as we see the global population grow and more of these people willing and able to buy homes. So with an increase in demand, we'd want an increase in supply. The opposite has actually happened. And it's mostly due to a 'perfect' storm
First, events like wildfires in the west, or the mountain pine beetle destroying forests in Canada, have led to fairly large decreases in the lumber supply chain. These two things on their own are fairly recoverable. Combined, the wildfires and mountain pine beetle stressed the lumber supply chain. Then, we add in the outbreak of COVID-19 and here we are.
How COVID-19 Helped and Hurt the Lumber Industry
When the pandemic first began, lumber mills slowed production. Not only because they expected demand to drop with the economic hit forecasted, it was also for the safety of their employees. But demand never dropped like projected. So mills started back up—but it was not (at all) easy to ramp production back up. Maybe an employee gets COVID and you need to stop production. Then you have to test everyone. It slows the supply of lumber entering into the market.
COVID also changed people's behaviors. With the outbreak of COVID-19, experts believed overall economic demand would decrease. What they didn't foresee was such a large rise in DIY projects. With people spending more time at home, they have the time to build that shed they've always wanted in the backyard—or redo the deck. This led to more people grabbing up what lumber was available in an already strained lumber supply chain.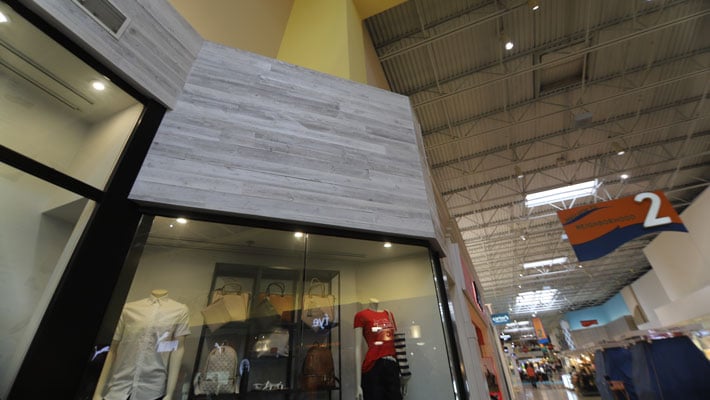 So What are Some Wood Alternatives?
One of the main benefits of using wood is that it is inexpensive and available everywhere. When both of these major benefits are removed, it could be time to start looking elsewhere. So, what materials could you use in place of wood? Well, the answer to this question will vary drastically based on the project you are working on.
Alternatives to Wood Siding
In place of new wood siding, you could opt for non-wood materials. For example cement fiber siding, vinyl, or aluminum siding. Each has their own pros and cons, for example aluminum siding dents fairly easy, but lasts forever. Luckily, these materials are not in short supply, so contact a local siding company for more information.
Alternatives to Wood Decking
If your COVID project is building a new deck, consider some of the alternative decking materials on the market. Composite decking, plastic-based lumber, or even bamboo are the perfect raised deck alternative. Or, maybe you could install a ground-level patio instead of a raised wood deck to achieve a similar outcome with different materials.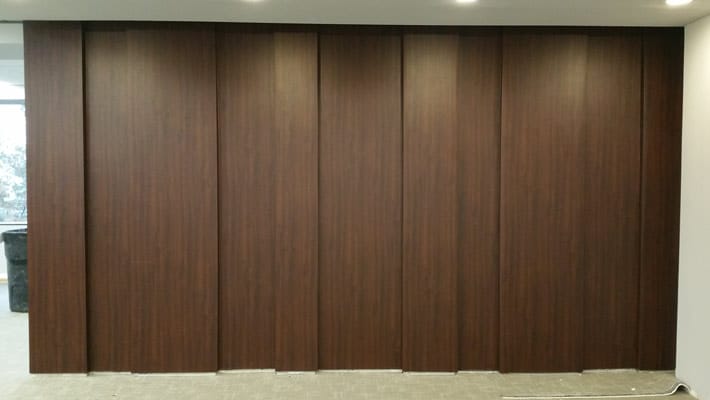 Alternatives to Refinishing Wood Architectural Elements
Have an accent wall or a group of wood pillars you want to refinish? Instead of reapplying new wood, resurface your existing architectural elements with more readily available and cost-effective materials. As an example, concrete pillars can achieve the look and feel of real wood when coupled with a vinyl film like DINOC or Koroseal Reatec architectural finishes.
Alternatives to Wood Building Materials
When it comes to structural building elements like framing, walls, floors, etc. definitely consult an expert. That said, common replacements for wood in building materials include concrete, metal, aerated concrete, insulated concrete forms, and more! We strongly recommend reaching out to a local expert if you're looking to source non-wood building materials. They'll be able to tell you what materials are readily available and meet your budget.
Alternatives to Replacing Wooden Cabinets, Doors, etc.
Wishing for new kitchen cabinets? Well replacing those wood cabinets will end up being quite costly. So instead of replacing all of your worn or tired cabinets, consider repainting them. Or, if spending weeks painting your cabinets doesn't sound very fun (trust us, it's not) then go with something like DINOC architectural finishes. Architectural finishing films look and feel like the real thing (wood, stone, etc) but they are applied over existing elements to refresh and repurpose.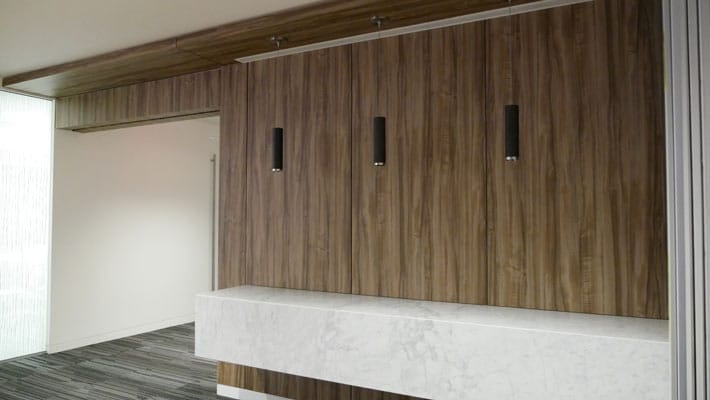 Your 3M DI-NOC Certified Installer in Maryland
If you're looking for an 3M DI-NOC certified installer in Maryland, look no further. AP Graphics is the most certified 3M installer in Maryland, which includes a specific certification for 3M DI-NOC installations. For more information on 3M DI-NOC, get in touch with AP Graphics today by filling out our contact form!