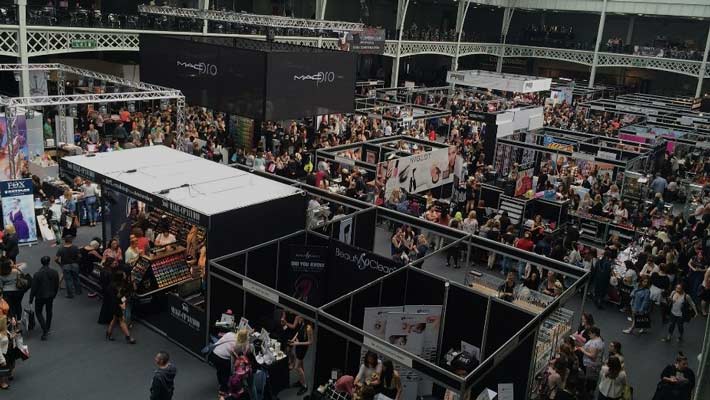 Looking for a unique trade show tchotchke? It's time to ditch the pens and lanyards—get creative! Your tchotchke should be something useful, memorable, and unique to your customer. Can't think of anything? Here are a few ideas to help spark your creativity:
First, some advice. Don't pick your tchotchke in a vacuum. Consult with a variety of people in your organization to ensure you pick a good giveaway. Similarly, you want to have defined objectives before selecting a tchotchke—is your goal branding or phone calls? This will greatly affect the giveaway you select.
So, without further ado, here are some suggestions for unique trade show tchotchkes.
1. 10 oz. Portable Tumbler
You've probably seen booths that give out those plastic travel mugs or metal water bottles. Why not combine these worlds and give out some branded 10oz tumblers? Insulated tumblers are the perfect for a normal sized coffee—or glass of wine—depending on your current mood. They're unique enough that not many folks have seen them before and they offer ample space for your branding.
2. Tin of Mints
We wish more booths would do this. A mint tin is the perfect mix of functional, unique, and branded. You can have your message printed on the tin and no one will care, because you're helping them keep their breath fresh.
3. Desk Coaster
Drink coasters can be hit or miss. If you're planning on getting cardboard coasters, just don't. If you're willing to splurge for the rubber / plastic coasters then you will have a unique tchotchke on your hands. These are the types of trade show swag people are willing to bring home with them and possibly even to their desk at work—which is exactly where you want your brand to be.
4. Custom-Design Event-Focused Stickers
Sure, the sticker thing isn't new. But if used creatively, trade show stickers can be an effective way to advertise your brand. Instead of plainly printing your logo on the sticker and calling it a day, try to design the sticker to be event-focused, or even relevant to current trends. People love stickers and tend to put them on anything from reusable water bottles to laptops—especially if they're cool.
5. Smartphone Grips
Smartphone grips are popular, and soon they will be over-done. But we're not there, yet. Whether it's a branded pop-socket or a phone ring, phone grips allow for a more comfortable grasp of your smartphone and can even be used to prop your smartphone on a flat surface. Smartphone grips are easily customizable and are a great way to remind attendees of your brand even after the trade show is over.
6. Reusable Straws
With today's environmental movement, give something relevant: a reusable straw. Give your brand a good name by spreading an environmentally friendly message with a stainless steel or silicone straw that has your logo on it. If you like, you can improve on this giveaway by pairing it with an actual drink!
7. Food and Drink
Trade show visitors will always be willing to snack. This is the perfect opportunity to offer people a small sample of your offering (if you're selling food) or it can just be an icebreaker. If people come in to fix a cup of coffee, let your salespeople do their job and start a conversation. Bonus: make sure the coffee cups you're giving out are branded in some form or fashion.
8. Product Samples
If applicable, give samples of your products. This will give people the chance to test out what you're selling. Plus, if they like the product, they'll be sure to remember your brand. Present your products in creative ways by partnering with an experienced graphics company who can print and ship custom graphics for your product samples.
9. Lip balm
Great for colder weather! Lip balm is one of those things you didn't know you needed until your lips were chapped real bad. Offering this giveaway at your booth will bring joy to chapped-lip passers by. It will also stick around until the lip balm is gone, providing months of reminders to potential customers.
10. Drink Heater or Cooler – Chill Puck.
A great tactic for giveaways is to have two types of giveaways. Ones that are given to everyone who passes by; and another type for those who stick around and chat longer. A drink heater or drink cooler is something for the later. It's a simple electronic tchotchke which plugs into a laptop and keeps drinks hot or cold depending on the type you get.
For more help with picking out a tchotchke for your upcoming event, get in touch with AP Graphics today. Here at AP Graphics we are a leading provider of trade show graphic solutions including trade show banners, experiential booth designs, printed sticker runs and more!