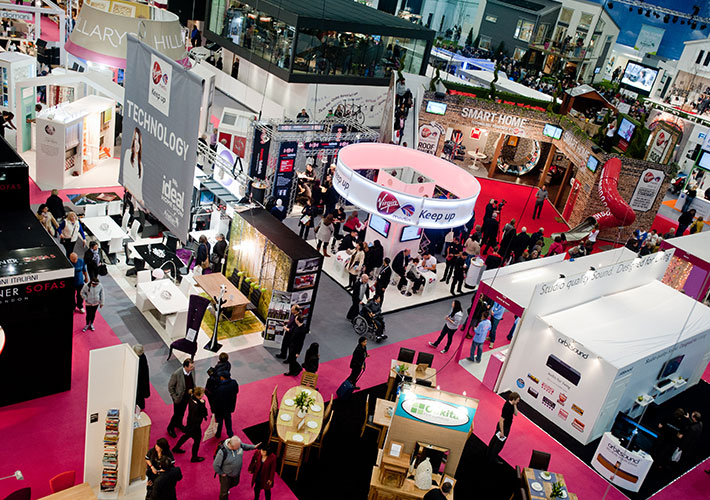 Trade shows are an art. You can do all the 'normal' things for your booth, but will that make you stand out? Look back on all the shows you've ever been to—which booths or companies really stood out to you? Most likely, the reason a specific company stood out to you was something they did. Here are 5 unique trade show booth ideas to ensure your next trade show is a huge success.
Be a Beacon
Make your booth a beacon. Try for something taller, something more open, something brighter—or darker—just be different. By being a beacon, you are putting your booth in a position to be memorable. Obviously, this won't be the end-all solution to a stale trade show strategy but being a beacon will set the foundation for the remaining unique trade show booth ideas.
Don't Get Lame Tchotchkes
First off, "Tchotchkes"? Who names these things… Anyways, a tchotchke is essentially a promotional item you give out at trade shows: pens, shopping bags, stress balls, etc. If you're going to get tchotchkes, be sure they're not lame. Nothing is less memorable than another pen or round stress ball. Get creative! Buy giveaways people in your industry will actually use.
Here are a few ideas to help spark your creativity:
Is there an eclipse this year? Eclipse glasses are the perfect giveaway for an eye doctor.
Maybe you're a mechanic? Give away free, quality air fresheners or a cell phone holder.
Do you sell software? Give away free small bags of coffee or an attachable smartphone stand.
Are you in the gardening industry? Give away a nice, natural, scented hand lotion or samples of your product so people can test out what you're selling.
At a trade show with badges? Give away quality badge-holders that people can use for multiple shows.
Ask Your Sales People What They Want
Get sales and marketing on the same page. If your giveaways or messaging are something the sales person on the floor cannot get excited about, that's not good. You need everyone to be on the same page and you must have everyone excited about the show and your brand's presence there. So, ask your best sales people what they think would work and what they'd like to have.
A Unique Trade Show Banner Design
If you don't have a banner, get one. Banners are quick sells for your business and it's typically the first and only thing passers-by may look at. Also, make sure it's a unique, creative design. If you seek out a banner similar to other companies in your industry, you'll look just like everyone else. Don't do that.
Instead, partner with a trade show banner design and printing company. Companies specializing in trade show banners will be able to offer in-house custom design consultation. Let their designers create a design which really pops for you. Experienced trade show designers know how to work within your branding to craft a design which take your booth to the next level.
Custom Printed Floor Graphics
While everyone else is focusing on tablecloths, you can be the one who thinks outside the box. Floor graphics are a temporary way to take full advantage of your booth space. Most trade show venues give you a set space to work within, why wouldn't you take full advantage of the space you paid good money for? And because floor graphics are so rarely used, they are an easy way to draw in extra attention.
For more help with figuring out your next trade show's marketing materials, get in touch with AP Graphics today. We are a nationwide print design solutions company with extensive experience in helping companies take their trade shows to the next level.