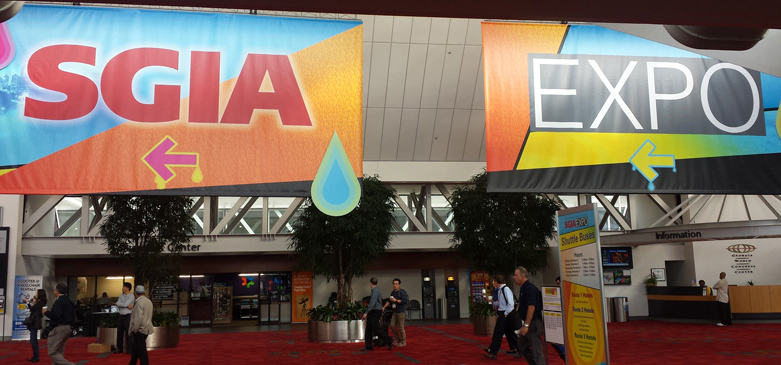 At Absolute Perfection, we're always looking for ways to improve. Just recently, we invested in 2 new HP Latex 360 Printers to help speed up our production time and be more accurate with color management.
The decision to upgrade has already helped the production room in every step of the process. When it comes to advanced printers such as the Latex 360's, there are always more features and capabilities to explore. That's why we sent our Production Manager, Steve Allia, and Graphic Designer, Brandon Kemp, to the G7 Summit at SGIA hosted by Idealliance.
About G7 Summit
The G7 Summit is a conference based on the G7 Certification which provides some of the most useful printing methodologies in the industry. The goal of attending the G7 Summit in Atlanta was to absorb as much useful information as possible and bring it back to apply it at the AP Headquarters in Sykesville.
Chris Fong, VP of the Vehicle Wrapping division said, "We already have a great team when it comes to design and print, but there's always room for improvements. The print side is more complex than you might think and the G7 Summit was an event we definitely had to take advantage of."
Becoming Printing Experts
At the event, Allia and Kemp visited as many booths as possible, listening to industry experts from some of the top printing, design, and production companies from all over the world.
"Getting the chance to immerse ourselves amongst other industry innovators really kick-started some great ideas for newer, more advanced color management techniques," Kemp said. "The ability to explore these new concepts and apply them to our own unique workflow encourages our team at AP to continue leaving our personal stamp that makes us so prominent within our industry."
Making Adjustments
Since the conference, our production room has been rearranged to make better use of our space. This will make it easier for Allia to move around and organize his work space.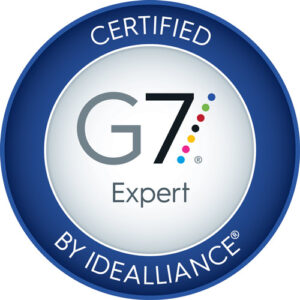 "The conference was a rush of new and extremely applicable information for Brandon and I," Allia said. "It's going to take some time to fully implement everything we learned at the conference, but over the next few months we'll be working to keep improving every aspect of the production room."
Steve is in the process of obtaining a G7 Expert Certification from Idealliance, which will add to an already impressive resume.