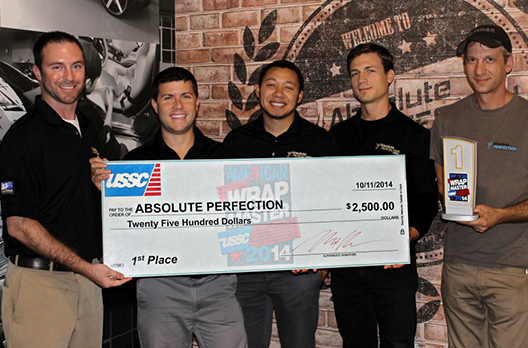 Just last year, the vehicle wrapping team at Absolute Perfection took on Atlantic City for the 2014 USSC Convention. The team came to the convention on a mission as they claimed the 1st place award for best food truck wrap design and 2nd place for best transit design! Not only that, but they were also signed up for the wrap design and install contest with a chance to win some big money!
Vice President of Vehicle Wrapping Chris Fong, Creative Director Brandon Antol, and Lead Installer Mike Lawson took on the challenge of best vehicle wrap design and install. Rossi sponsored the event by donating a truck in exchange for a one of a kind wrap designed by Absolute Perfection Vehicle Wrapping.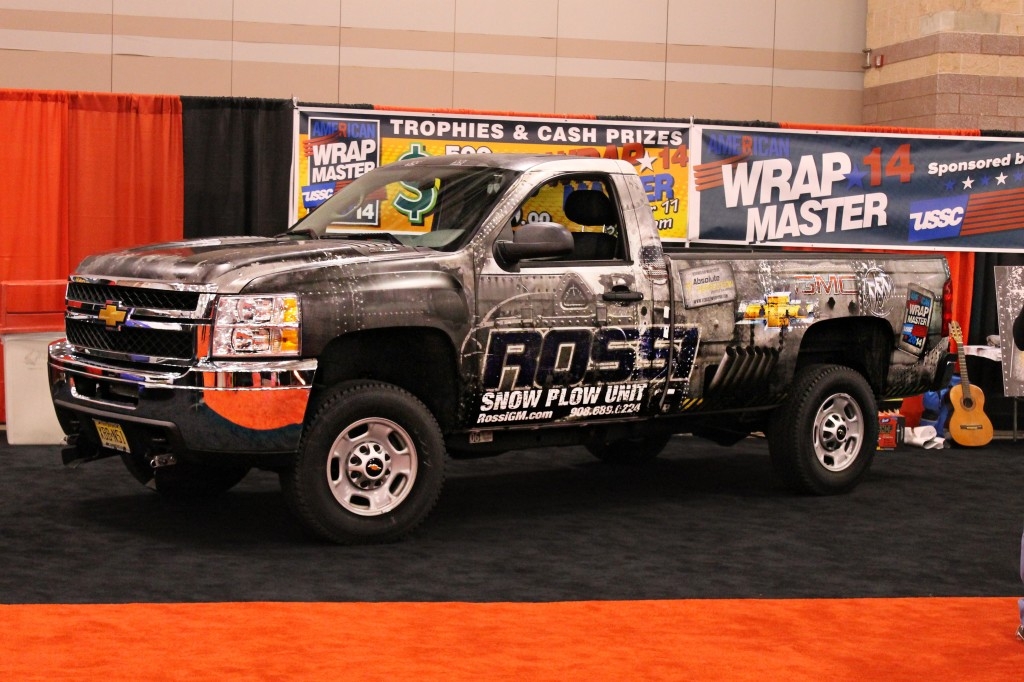 First Place Vehicle Wrap Design – Rossi Truck
The unique wrap for Rossi won Absolute Perfection first place in vehicle wrap design! A closer look at the wrap will show you what set Absolute Perfection apart from the competition. Chris Fong had the idea of placing diamond plate cut vinyl beneath the matte wrap to create an embossed look.
The team incorporated the Chevy, GMC, and Buick logos on the bed of the truck to appropriately represent the Rossi dealership. Rossi's Chevy Silverado was actually going to be used as their snow plow truck in the winter, which called for the words "Snow Plow Unit" to be included on the back.
At the end of the day, we walked away with 3 awards from the 2014 USSC Convention and are looking forward to more success in the coming years!
If you're interested in a unique vinyl wrap design for either your business or personal vehicle, give the vehicle wrap professionals at Absolute Perfection a call at (886) 390-6790.