Advertising that goes the extra mile.
Did you know that 91% of people notice words and pictures when displayed on trucks?*
Wrapping your vehicle is like creating a cost-friendly billboard on wheels! A vehicle wrap can promote your business or product, or advertise your company on a fleet of vehicles. Let our custom vehicle wraps turn your ordinary automobile into the highest returning advertisement you will ever purchase. We handle design, production and installation all on site so you can be assured of a top quality product. We take care of all the details and this will work out to be the most cost effective advertising you will ever try. An advertising wrap will pay for itself many times over with countless impressions on potential customers.
Vehicle wraps give you the ability to promote your brand or business wherever you drive. The more cars, work trucks or work vans in your fleet, the more rolling billboards you will have.
Whether it's a car, truck, van, SUV, bus, trailer, RV, or boat, it can be wrapped.
This form of advertising will not only stand out and provide results, but it's extremely cost effective compared to other advertising outlets.
Design Consultation
Meet with one of our in-house graphic designers to discuss the look and feel you're after! Once we have some examples, the make & model of your vehicle(s), and an initial deposit, you're ready to get started!
---
Design Process
& Proofs
Our project managers and graphic designers will work with you to provide design updates and proofs until we have created the design you're happy with.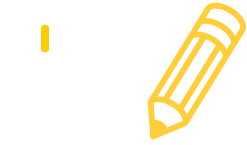 ---
Production
& Installation
Once you give us the go ahead, it's game time. Our production team will start cranking out your wrap and preparing for installation. Whether you're local or national, your wrap will be installed by a 3M certified installer from our nationwide network with over 100 members.
In-house design, print, and installation allows our cross-trained crew to get the job done quickly and efficiently. A vehicle wrap designer understands the shapes and curves of a vehicle, what works and what doesn't, so you get the most effective design for the shape and size of your vehicle. When the design is sent to production, the designer is present to ensure it's printed correctly and without defects. Installation can be done by one of our in-house installers or by a 3M certified installer in our nationwide wrap network.
A unique & fully functioning design requires ingenuity, creativity, and experience. Learn more about the design process.

High def & eco-friendly printing on our state of the art printers – an HP L25500 Latex and HP L26500 Latex. Learn more about our in-house printing.

Nationwide installation services by 3M Certified Professionals. Learn more about Nationwide Installation.

A Word From Our Customers
I am the Purchasing Manager for Allstate Leasing in Towson, MD. We have been using Absolute Perfection for the past several years and couldn't be happier with their fantastic customer service along with the superior quality of their work. There's one client in particular that I have their vehicles wrapped by Absolute Perfection and then ship them to many different locations nationwide. This has worked out extremely well both for us and our clients. I can honestly say that they deserve the name of Absolute Perfection!
-Deb Beyer, Allstate Leasing for Mosquito Joe
We are always at it, designing and wrapping vehicle every day. Stop by our facility to see what we're working on today!