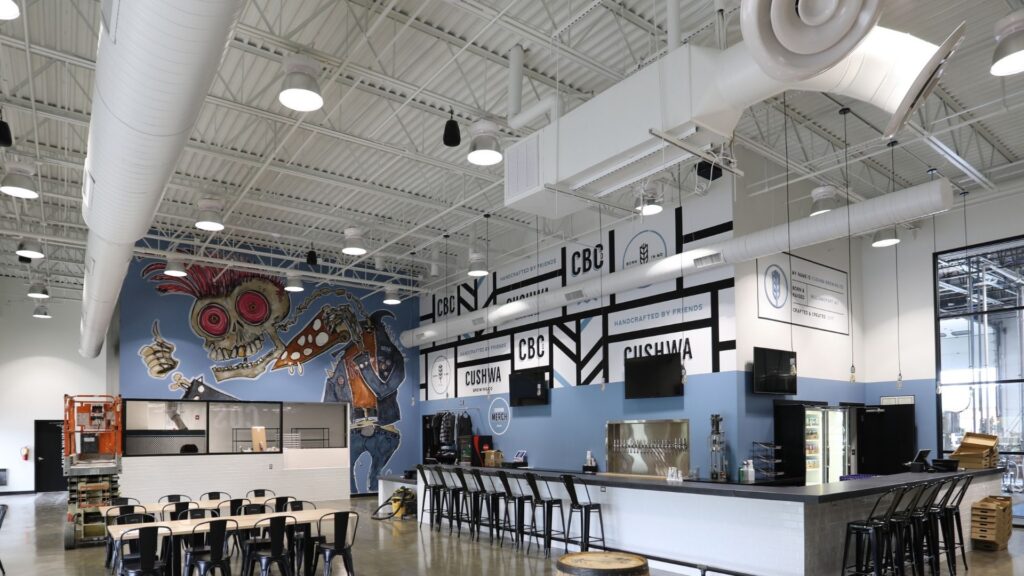 Custom commercial graphics are more than just something to look at. They can have significant positive impacts on your business and your employees' happiness. Here's how custom commercial graphics can benefit you and your company in both the short-term and long term.
Custom Commercial Graphics – What Are They?
Commercial graphics (like vinyl murals) are a great way to turn an otherwise bland space into something exciting. To put it simply, they're unique, branded graphics printed on self-adhering materials that can be installed almost anywhere. You've probably seen these in real life too. Most often, you can find commercial graphics as office wall coverings or decals on elevators.
Our team has seen and installed these kinds of graphics just about everywhere. They're our specialty! The AP Graphics team has designed and installed custom graphics that demand attention in the offices of the nation's largest employers as well as in some of the most iconic landmarks in our home state of Maryland.
Where to Put Custom Commercial Graphics
Whether it's a blank interior wall or the entire west-facing side of your building, we can help you make a statement with custom commercial graphics. Custom commercial graphics can go just about anywhere and come down easily without damaging the surface, making them a great short or long-term solution for your branding needs.
If you have a blank patch of floor, an empty elevator door, regular old drywall, or a bland old building, we can make it something incredible. The world of wraps is your oyster, let your imagination run wild.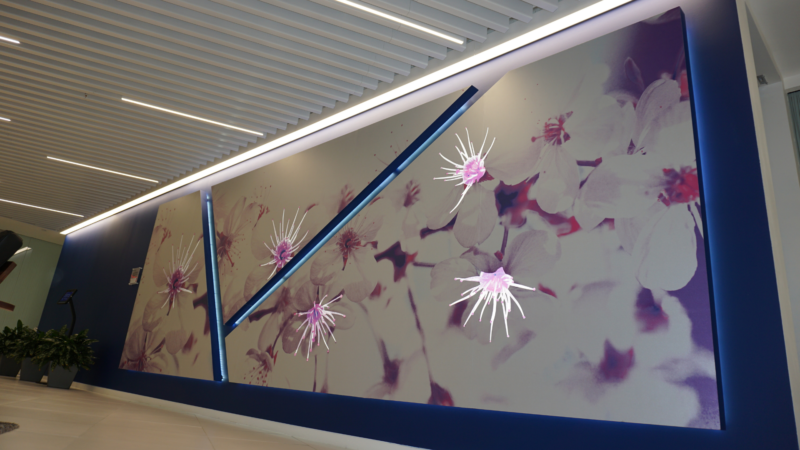 Giving Your Business a Competitive Edge
Applied commercial graphics, like vinyl murals and building wraps, can enhance branding and drive foot traffic. This can be especially helpful for small businesses, which might not have name recognition quite yet. You want your business to be known by its name, not as the café, dentist, or bookstore on Mainstreet. Custom commercial graphics can make that happen.
Creating a Community at Work
By creating unique commercial graphics, you can capture people's attention before entering your store, but what about the people who spend each working day in there? Custom commercial graphics will capture the attention of your employees too! Brand identity is at the core of a happy workplace. Your employees are committed to your brand, and custom commercial graphics help them feel a part of it. Installing a well-designed graphic that communicates your company's values helps employees unite behind a shared goal. This will increase productivity, decrease turnover, and improve the experience of everyone who interacts with your brand.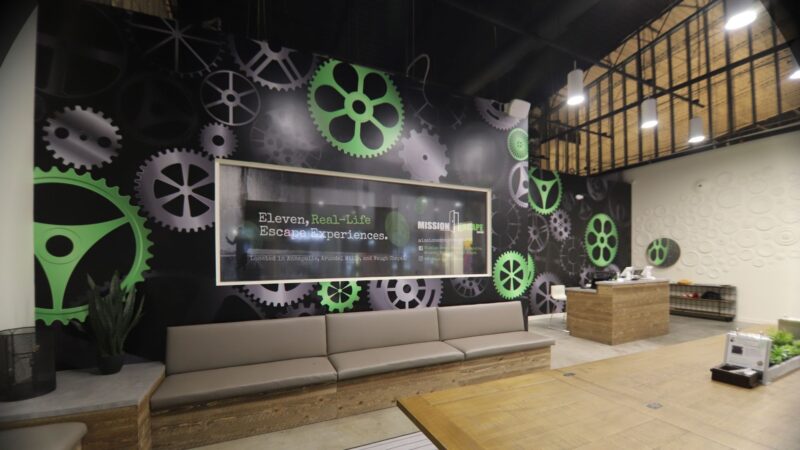 Applied Commercial Graphics Designers Know Their Stuff
To paint, or not to paint, that is the question. Well, the answer is don't paint. Print! Sure, you could pay someone to come out to your commercial space and paint a mural or a storefront sign. But that's going to cost a pretty penny, and you don't get the chance to see your design before it's done. And don't even get us started on the downtime.
Instead of spending time and money without the certainty of excellence, choose AP Graphics. AP Graphics is the nation's top provider of customize commercial graphics! You will work with our in-house design team to create a design that matches your brand and speaks to your customers, a design that you can see before it's printed or installed.