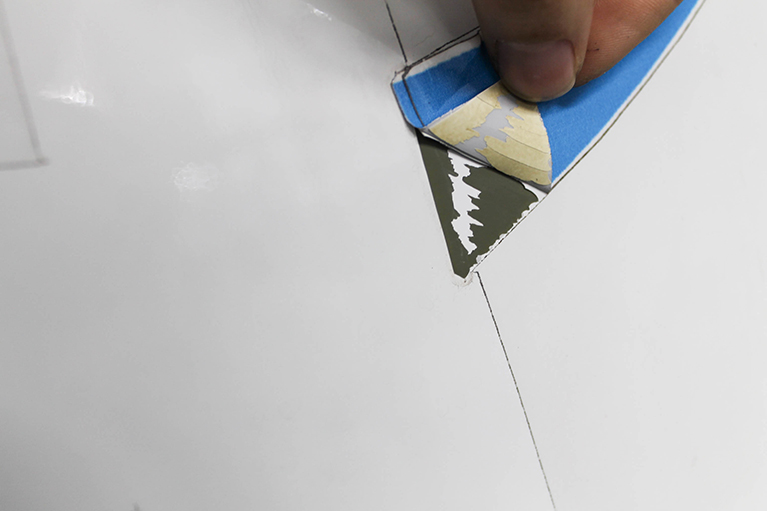 Do Car Wraps Ruin Paint?
No, car wraps, when properly installed, do not ruin paint. In fact, the opposite is true in that a vehicle wrap not only doesn't ruin paint, but it protects it. Let's take a minute to dive a little deeper into this common question and the reasoning behind our answer.
Why a Vehicle Wrap Won't Ruin Paint
Vehicle wraps are a great way to improve the style of your vehicle, but the main concern is what will happen if you want to remove the wrap? The adhesive used with a vehicle wrap installation is strong enough to keep the wrap attached, but not too strong that it strips the paint below it on removal. This is great for when you go to sell your vehicle, or simply want to remove your custom wrap, because underneath the vehicle wrap lies a pristine coat of paint.
The Ideal Conditions for A Clean and Damage-free Wrap
Part of what ensures your vehicle wrap will not damage your existing paint is the installation. As with everything, if proper techniques and directions are not followed, it can lead to a less than perfect installation. When it comes to a clean and damage-free vehicle wrap, it is best to have these five conditions met:
Quality wrap materials are used
Wrap is removed within warranty period
Current paint must be factory paint or better
Paint surface cleaned prior to wrap installation
Installation by an experienced wrap specialist
How a Vehicle Wrap Protects Your Vehicle
Most of the damage vehicle paintjobs receive occurs during regular daily driving. Things like small rocks being kicked up off the road surface, rock salt in the winter, or small debris flying off the back of trucks. What a wrap does, is it takes the force of the impact from these items in place of your paint job. Sure, your vinyl can get damaged, but it's not as likely because it's a more elastic material. Not to mention, a wrap can be removed or replaced at a cheaper price than the original paint itself.
Let AP Graphics Help with Your Wrap
As we mentioned above, a wrap is only as good as its installer. Here at AP Graphics, we hire and train the very best installation specialists to ensure the very best finished product. And this simple fact can be seen through our Google reviews where we have a 4.8 out of 5 star rating. So, if you're on the market for a new custom vehicle wrap, let the pros at AP Graphics help you, today!