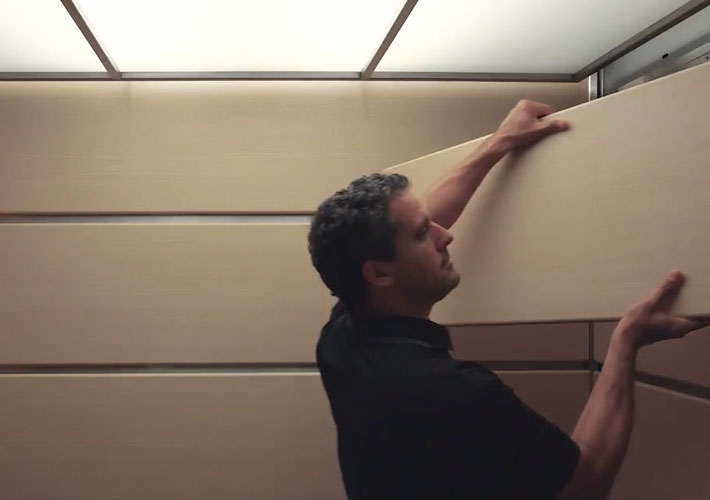 Do you need to resurface your company's architectural surfaces? Most would think the only options is to remove the old materials such as wood or stone and replace it with new. This is no longer true—there is a better way! There is an affordable way to resurface architectural stone or wood without the cost of completely redoing the space or surface. The solution? An architectural film such as DI-NOC.
What is DI-NOC Architectural Film?
An architectural film such as DI-NOC is a film which is installed over your current surfaces and fixtures. This film is designed to mimic the look, and in some cases texture, of the real thing. While there are many providers of architectural film, DI-NOC offers a high-quality material while also coming in at an affordable price point.
Why Use an Architectural Finish Over Replacing the Original Piece?
So why should you opt for an architectural finish? For starters, architectural films, such as DI-NOC cost only a fraction of the cost to replace actual building materials. In addition, the installation itself can be done without messy demolition, leading to less downtime for your business. The material itself offers limitless design possibilities, durability, simple repairs, and even LEED positive points!
Types of Designs Available with DI-NOC Architectural Film
When it comes to the design availability for DI-NOC, what are the options? Ultimately, DI-NOC architectural film presents the ability to mimic any type of natural material, pattern, or surface. If you have seen it used as a building material before, it should be replicable through DI-NOC. Here are some of the most common types patterns and textures we've seen:
Wood
Metal
Marble
Stucco
Leather
Stone
And more!
Common Applications for DI-NOC Architectural Film
DI-NOC architectural film has many uses. Put simply, if you have a surface, DI-NOC can be installed on it in some form or fashion. Here are some of the more common applications for DI-NOC architectural film:
Countertops
Walls
Pillars
Ceilings
Cabinets
Doors
And more!
If you're on the fence about an architectural film installation, why not give us a call? We can walk you through all the options available to your business in terms of decorative film applications. At the end of the day, we're here to help you make the best decision for your business and if that's not a DI-NOC film then so be it!