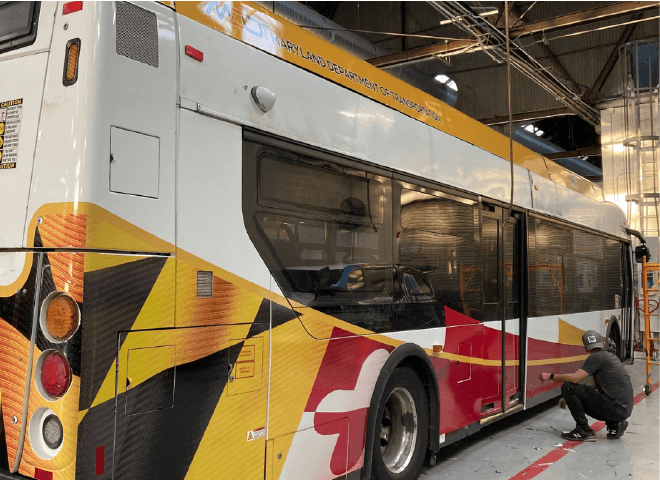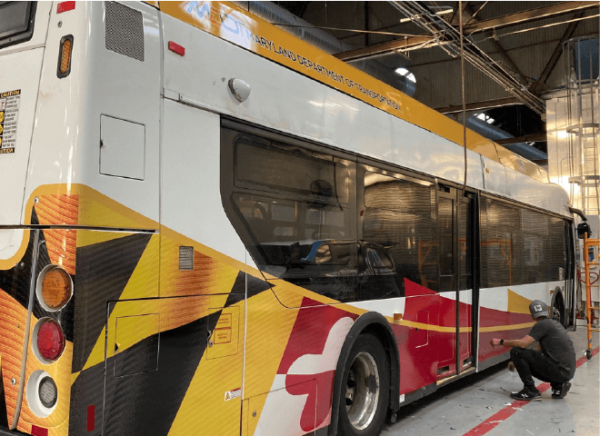 Whether you have one bus or a fleet of 50, you're interacting with thousands of people a day. This includes your loyal patrons, your first-time riders, and every person who you happen to pass. With so much visibility to the public, it just makes sense to invest in a durable bus wrap that sends a message. But before you invest, we want to make sure you know exactly how bus wraps increase profits. Read on to learn more!
Increasing Profit by Decreasing Maintenance Costs
This one is a bit of a no-brainer; bus wraps protect your vehicle's paint. AP Graphics only uses the best, most-durable vinyl materials to wrap vehicles. These vinyl materials will be a barrier between your vehicle and the road's everyday hazards. The nature of bus wraps makes repairing your vehicles simple. Bus wraps are installed in panels, and AP graphics can easily remove and replace any damaged panel quickly.
Vinyl wraps for buses really do offer the perfect combination of functionality and cost-effectiveness. They're quick to install, quick to replace, and the maintenance is much more affordable than repainting a vehicle.
Bus Wraps Increase Profits by Increasing Brand Recognition
Your loyal patrons know whose bus they're boarding, but you need to make sure everyone who sees you on the road knows who you are and what your fleet values. Bus wraps can help you increase profits by creating an omnipresent brand presence in your community.
Every single bus in your fleet should have a striking design that screams your organization's brand. A clear, well-designed bus wrap can help you share your brand and inspire trust in your community. A bus wrap really is the easiest way to increase ridership.
Turn Your Bus into a Moving Billboard
Billboards are an appealing marketing method because they're big, bold, and they're hard to miss. But your bus is like a billboard on steroids. It's not a static structure off in the distance, it's right there in their face every day. It's simply a more impactful advertising space.
Selling ad space on buses is not a new concept. We've all seen ads for lawyers or realtors on a back or side panel of a bus. But some fleets are already expanding on this concept. Instead of selling a small space on a bus as ad space, they use bus wraps to create high-impact ads for clients. This is a unique opportunity to increase profits through advertising and diversify your revenue streams while protecting your vehicle's paint.
Where to Find Quality Bus Wraps
When it's time to wrap your bus fleet, you need to choose the best transportation graphics company in your area. For businesses in Maryland, Virginia, Washington D.C., and surrounding regions, there is no better choice than AP Graphics, a 3M certified company.
AP Graphics is the most experienced bus wrapping company in the country, let alone the mid-Atlantic. With projects like the Washington National's wrap for the DC Circulator, our 30-bus project with Baltimore's Charm City Circulator, and our multi-million dollar MTA bus contract in which we wrapped 389 buses in less than five months.
So, when you wrap your fleet with AP Graphics, you can trust that your project will exceed your expectations. Give us a call at (866) 390-6790, or fill out one of our web forms to start increasing your profits with long-lasting bus wraps today.