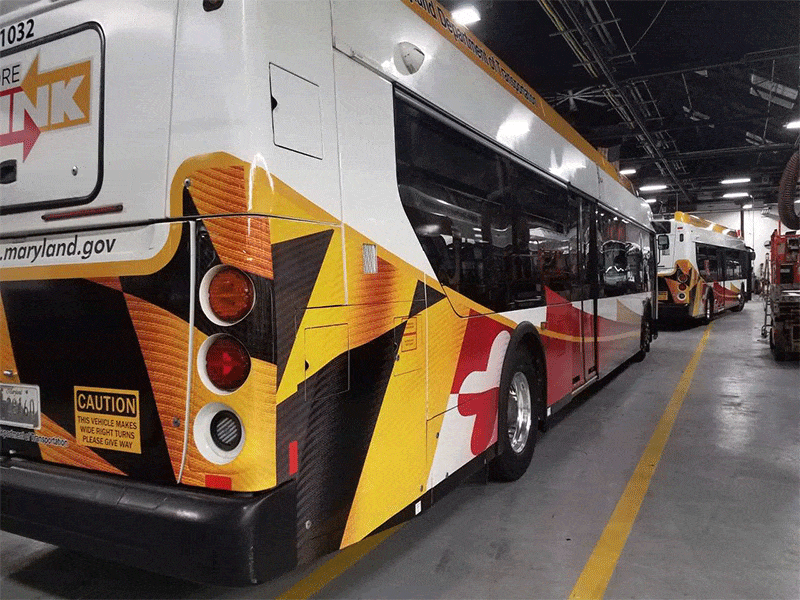 Absolute Perfection Awarded Multi-Million Dollar MTA Bus Contract in Maryland
2016 was by far one of Absolute Perfection Applied Graphic's' most exciting years because of our opportunity to sign the multimillion dollar MTA BUS contract. Thanks to our VP of Absolute Perfection Applied Graphics Division, Chris Fong, our company was able to win the contract to wrap over 200 MTA buses. Fong was able to execute extraordinary leadership skills as he took on the challenge of representing our team during the bidding process. This was the largest Graphics Film purchase in 3M's purchase territory within the history of Maryland, Dc and Virginia.
Absolute Perfection Production Team Installs MTA Vehicle Wrap
Our production team, led by Brandon Kemp and our installers worked efficiently on completing the first 200 buses. Due to our teams attention to detail and passion for their work, they were able to complete this installation ahead of expected schedule. In fact, the project started in December and was completed on May 15th which means our team was able to complete over a few hundred buses within a five month time frame. This early completion was the catalyst led to us gaining yet another opportunity to wrap 189 more buses. The combined total of buses we were able to triumphantly wrap was a whopping 389.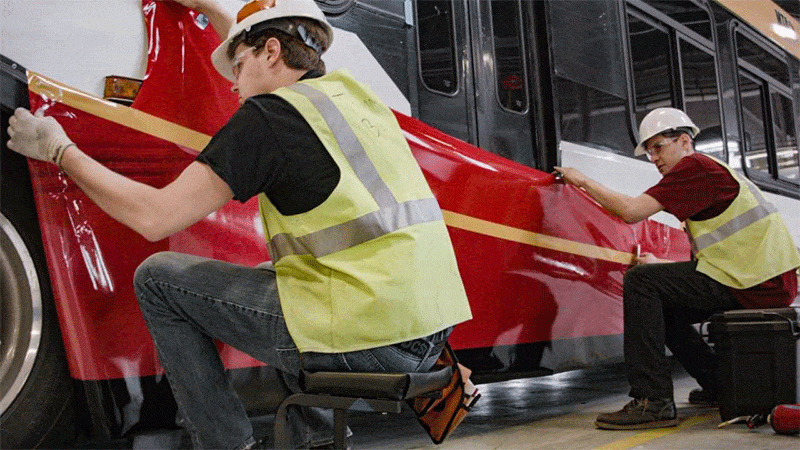 Absolute Perfection Wraps Fleet of MTA Busses
COO of Absolute Perfection, Tim Cooke detailed, "Each bus requires 21 panels for the full installation, so this has forced us to keep a tight inventory of all pieces printed and delivered". The intricacies into specializing the installation is the exact heart of what inspires our team to work as hard as we do. From the management, down to the barebones of the minute particulars from our installers, each individual on this team vibrantly sets forth to use their craft to positively influence the community around us. In everything we do, we believe in always pursuing our craft with passion and never compromising our artistic integrity by delivering the highest quality products at the optimal level of service.
Absolute Perfection Team Inspired
The Absolute Perfection team are so humbly grateful of this experience and have already grown tremendously as a company having had this awe-inspiring involvement. We're pleased to have had proud customers that have allowed us to expand our knowledge and skill set to the world. It's been a privilege that we'll carry with us as we continue to strive towards perfection in the future.
Give us a call at (866) 390-6790 or get a free quote to get started today!