With so many Food Trucks serving up grub, how do you stand-out above the rest? Just like in the presentation of food, having a well-executed Food Truck Wrap Design is effective to lure in customers.
Okay, yes —and the wonderful smells wafting down the block too!
However, with an ever growing buffet of other trendy Food Truck competitors with great food and captivating wrap designs —let's face it, it's not just about the food anymore.
A quality Food Truck Wrap Design is crucial.
The Graphic Designer
The best way to get the inside scoop on creating an effective Food Truck Wrap Design, is to go straight to the source, the Graphic Designer.
Jimmy Santmyer, Graphic Designer at AP Vehicle Wrapping and Applied Graphics, has had countless one-on-one conversations with Food Truck owners looking to increase brand awareness.
With years of experience, he's been able to curate the best practices for Food Truck owners to follow from the initial concept to a fully realized Food Truck wrap!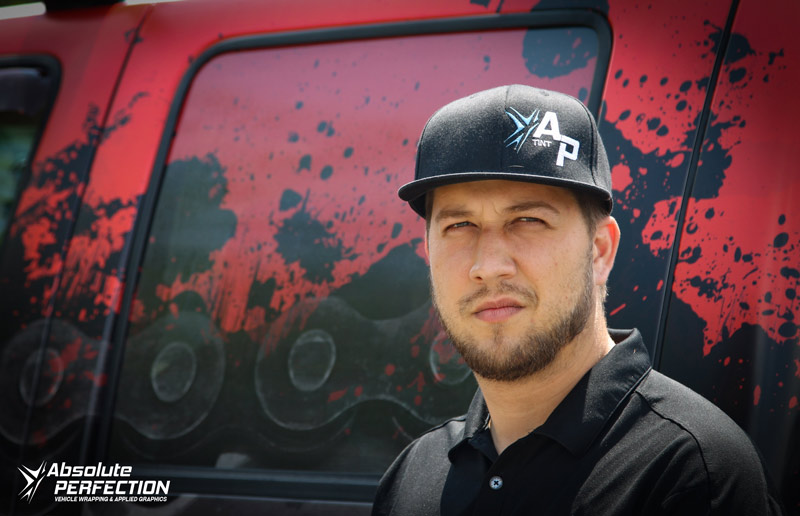 Notice What's Different
Jimmy insists that a Food Truck company first understand what sets it apart from other Food Trucks offering similar cuisines. Many Food Truck owners will highlight a unique ingredient used in traditional cuisines, or even, the vessel in which the food is served to the customer.
A hollowed out coconut shell perhaps?
Whatever it may be, it can serve as the focal point in which a Graphic Designer can extract your custom design from.
Core Beliefs
Core beliefs are the driving force behind Food Trucks.
Inviting the Graphic Designer to understand "who you are" and "why you love owning a Food Truck" can help with designing specific graphics that embrace the vibe of your company.
It's a conversation that really gets the creative juices flowing.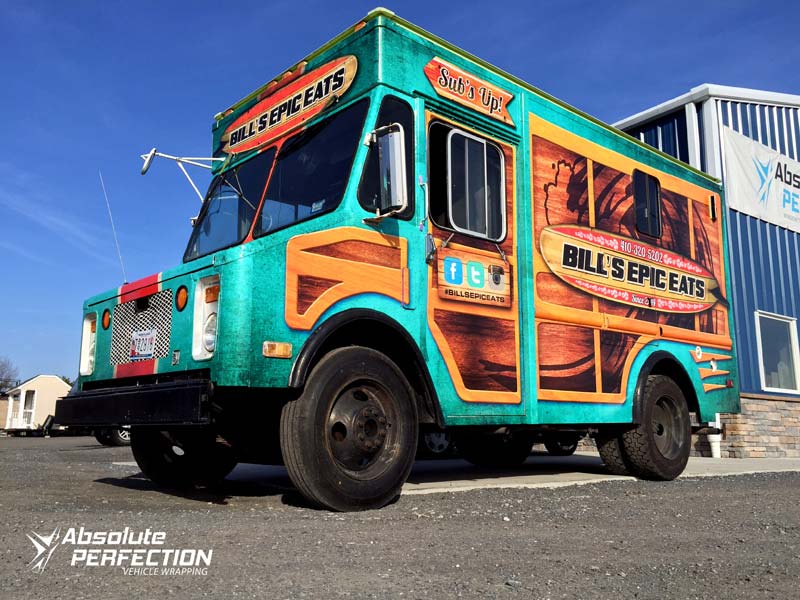 Keep it Simple
They say there is power in simplicity! A minimalist approach in a design boldly tells your customers that you're confident in your brand and of course, your food.
El Gringo came to Absolute Perfection with a simple concept of combining Mexican cuisine and unique culture of the city of Baltimore.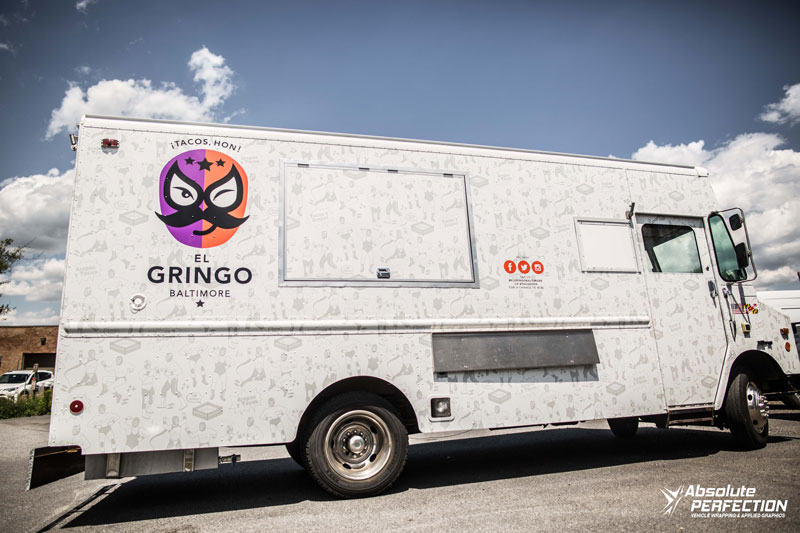 Creative Brand Collaboration
Graphic Designers understand that your brand is, in a way, your baby. You wouldn't hand it over to just anyone.
Often a Graphic Designer is thinking from an aesthetically appealing viewpoint —and with a pinch of creative expression, can incorporate your company's culture and menu into a fully flushed wrap design that is marketable and highly appealing to the public eye.
Allowing a designer room for creative expression to present ideas will only increase the flavor of your brand!
Jimmy notes, "never shy away from using vibrant contrasting colors to make it pop!"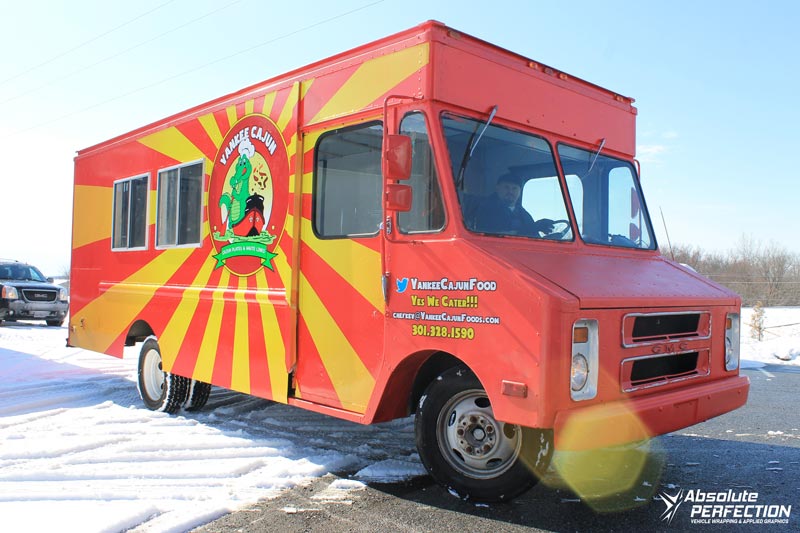 Food Truck Design Examples
Did a Food Truck catch your eye?
Take a picture and sent it to your Graphic Designer! Jimmy loves getting examples from Food Truck owners of preferred designs. It's another way for Graphic Designers to get insight into your vision!
Pudding is on the Proof
Food Truck Wraps allow you to advertise your food, before it hits those palettes. A mouth-watering image of your food directly on the side of your Food Truck can be extremely effective.
Graphic Designers often encourages Food Truck owners to have actual photos of the food they offer. Keep in mind, however, that the picture should look of professional quality and be a high resolution image.
Going to an experienced photographer may be in your best interest if you go this route!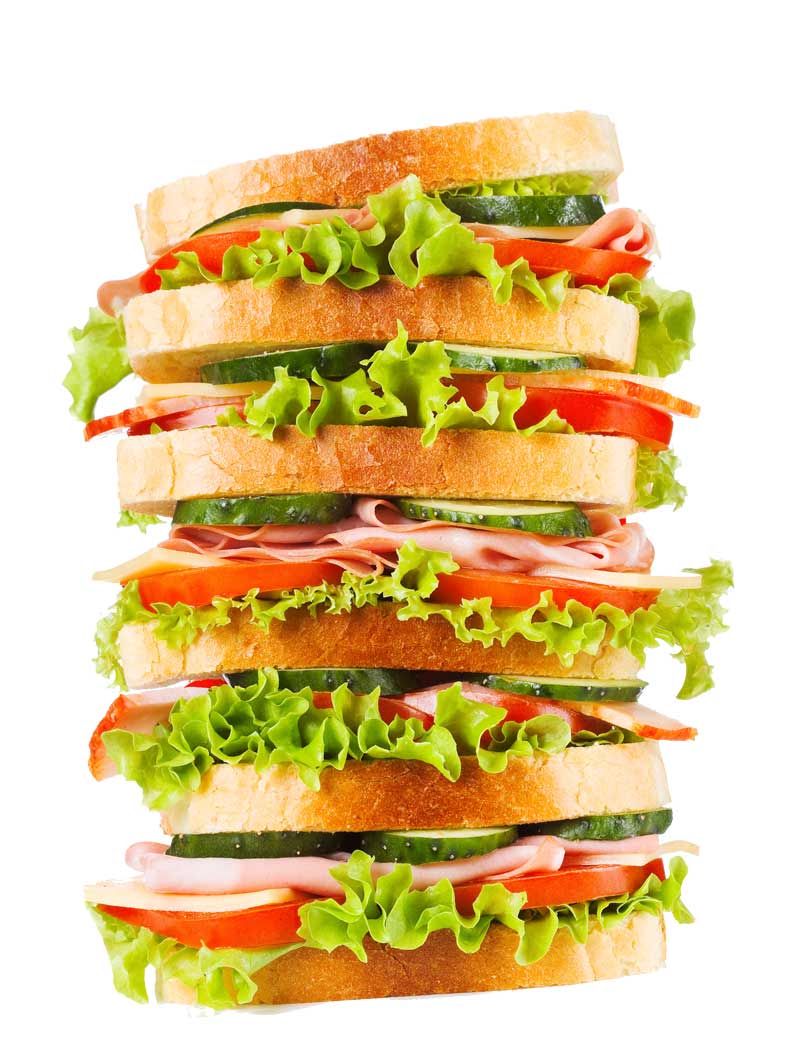 Well, there you have it! You're one step closer to an eye-catching, mouth-watering custom wrap design!
If you're ready, let Absolute Perfection Vehicle Wrapping and Applied Graphics know by visiting our Food Truck Wraps page: