With the COVID-19 crisis slowly coming to an end (we hope) more and more offices are reopening. Whether hours are full time or part time—the fact remains—people are coming back into the office. Take what short amount of time you have left to update your interior space. Do it now so everyone coming back has a great new space to see.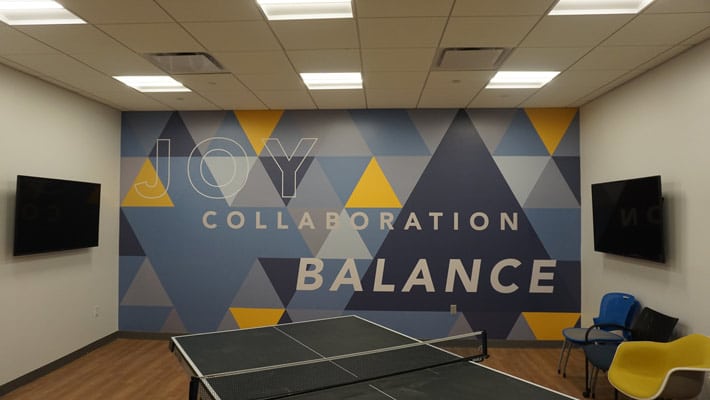 Why You Should Update your Office Interior Now
Updating your interior office space is a great way to improve your workplace. But why now? Afterall, you could do this type of upgrade any time of the year. So why is this moment in time the best?
1. Less Distractions for Employees
Any type of construction or contractor work will bring with it some distraction. That said, any type of wall graphics are a quick and quiet installation—so the distraction is minimal. Regardless, the risk of distraction becomes zero when there are no employees to interrupt. So there will be no recognizable hiccup in productivity.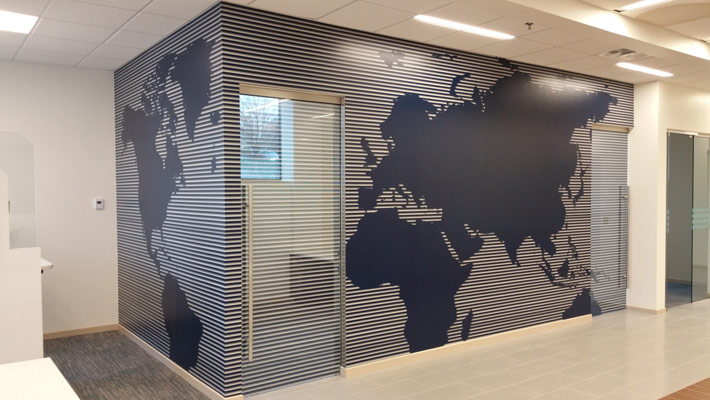 2. More Space for Contractors and Installers
With fewer people in the office, whatever work you are doing will be better. This isn't to say the contractors you partner with don't do quality work. Instead, this means they will be able to do even better work without any distractions or people in the way. As an example, your contractor won't have to worry about tripping over someone's work bag they left sitting in the isle between cubicles. Looking at you Sara.
3. If you Have no Office Graphics, You're Actually Behind
Most modern offices have some form of wall graphics. There are several reasons why this is the case, and we cover those in the next section. But regardless of the reason, office graphics are commonplace and practically expected in today's modern office environment. This means that now isn't even the best time to get wall graphics—it was yesterday.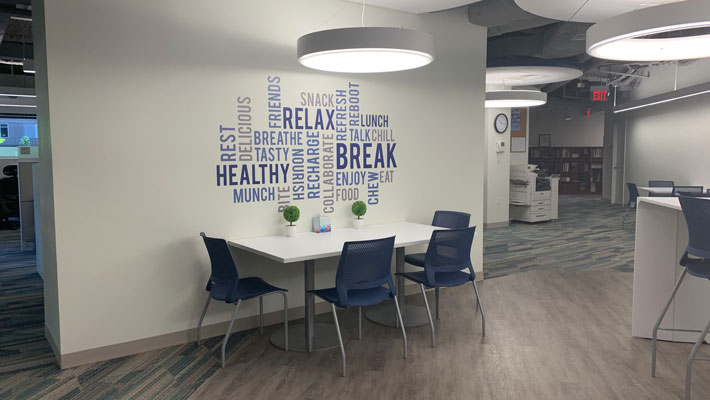 4. Shows Employees You Think and Care About Them
If you care about your employees, then show them. A surprise like this (before they get back in the office) could be very fun! And improving your office environment can go a long way toward improving workplace happiness. In fact, many new hires in today's work environment say the look and feel of an office is a factor when choosing where to work.
Why You should Update your Office Space
Now that we've established right now is a very good time to update your office space—why should you update in the first place? What are the reasons you even need to be considering this in the first place? There are a multitude of benefits to updating and upgrading your office space, including…
Improve staff retention. Employees stay with a company they like working at. An office that is vibrant and exciting will lead to more overall happiness for its employees.
Extend your branding. Do you bring potential clients or customers into your space? Show them your company is professional while also upselling complimentary products or services.
Hire top talent. Potential new hires use many factors to compare where they want to work. Wall graphics will give you an extra edge over your competition.
Boost workplace productivity. Productivity won't improve in a bland and boring space. Post your core values, or company catchphrases, to align everyone to your common goals.
Increase walk-in sales. Wall graphics help drive new sales. Even if this isn't normally how you gain new business, interior and exterior graphics are a great way to showcase your services.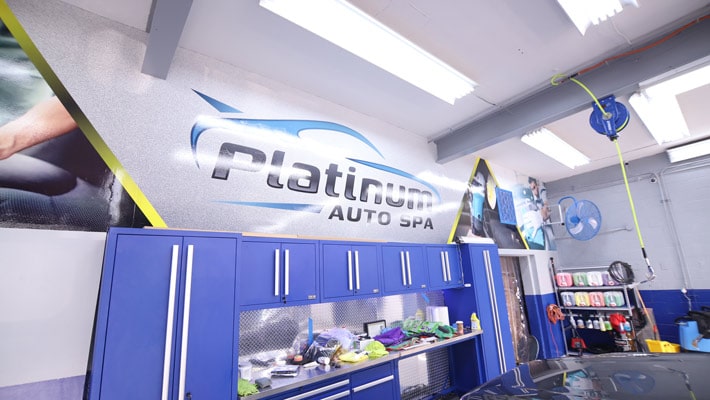 AP Corp is Your Local Wall Graphics Company
At AP Corp, we specialize in quality-first design solutions for all your hard surfaces. Whether that's branding a fleet of vehicles with new fleet wraps or upgrading your conference room with a classy wall mural. Our team of award-winning designers and installers can help you achieve your vision at a fair and honest price.