Turnkey Fleet Wrapping Solutions
From start to finish, we maintain everything for you making your rebrand as easy as possible! We design, print, and take care of all of the project coordination in-house! Start to finish.
Give your fleet a makeover of legendary proportions.
Your fleet needs to advertise who your company is at all times. After all, each fleet wrap is seen by upwards of 80,000 people every day. Here at AP Graphics, we have the experience and staff to accommodate the unique needs of your fleet wrapping project. From uniform designs between different vehicle makes to ensuring a large scale fleet rebranding is completed on schedule, AP Graphics can help.
We used AP Graphics to wrap our entire company's fleet of cars and have nothing but good things to say about these guys. Every level of their service is top notch: from our day-to-day account management, to the graphic design process, to final installation. Our project coordinator provided the best customer service (even though we proved to be challenging sometimes)! You can tell their whole team is a close-knit group of guys, and their passion for what they do shows in the end product.
Divya Ooi, Window Nation
Uniform Branding
The largest benefit to fleet wrapping is a uniform look. Your company has worked hard on its brand, logo, etc… ensure that your company's vehicle match this effort with a uniform fleet wrap.
Mobile Billboards
If you have a fleet of vehicles, that means your business is mobile is some shape or fashion. With branded fleet graphics your vehicles can now act as mobile billboards spreading information and creating new business inquiries.
Worry-Free Installation
We actually specialize in fleet wraps. We understand the pains and worries which come with this type of project and have dedicated fleet wrap specialists who ensure the project is completed on time and without issue.
We are one of the few shops to earn all of the highest levels of certifications with all the biggest wrap manufacturers in the industry.
No matter your location, we're here to help.
Work with a proven, experienced fleet wrapping company. At AP Graphics we've handled the largest brand's most complex problems with a personal touch.
No matter where you are, AP Graphics is at your service.
When your fleet needs a face lift, trust in the proven experience of a nationwide provider who has handled the largest brand's most complex projects with a personal touch.
Ready to turn some heads? Lets do this.
We've done countless fleet wraps. To us, this is second nature. We'd love the opportunity to explain the AP process that makes it super easy for our customers. Interested in hearing more? Lets get started today!
You May Also Like…
Clients like yourself researching fleet wraps often also ask for more information on these products.
Vinyl wraps are durable, but they're not invulnerable. Vehicle protection film is a self-healing shield that adds years to the life of your wrap.
The same branding you've added to your fleet can be continued on your build or signage as well!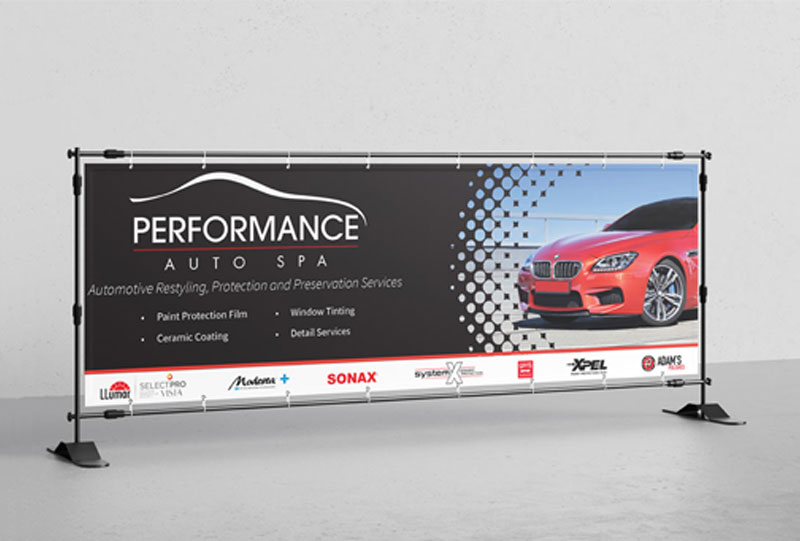 Does your business frequent trade shows or hiring events? A high-impact vinyl banner is a sure-fire way to command attention.
Tell Us About Your Project
Are you ready to take the next step in your company's branding? Fill out the form below so we can reach out and discuss what you are looking for.