Advertising that's driven.
There's a relatively new form of advertising that's sweeping America: fleet wraps! It involves printing a custom designed layer of vinyl and installing it to the outside of all of your business's fleet vehicles so that they can advertise your company simply by driving around town or making their scheduled service calls. Here are the top 10 benefits provided by vehicle fleet wraps.
A Word From Our Customers
The partnership we've built with Absolute Perfection has been fantastic. They have the ability and the man power to manage a vehicle fleet wrap project this size, be responsive, make the product look good, make it last – they absolutely know what they're doing.
-Mark Heishman, Charm City Circulator
In-house design, print, and installation allows our cross-trained crew to get the job done quickly and efficiently. A vehicle wrap designer understands the shapes and curves of a vehicle, what works and what doesn't, so you get the most effective design for the shape and size of your vehicle. When the design is sent to production, the designer is present to ensure it's printed correctly and without defects. Installation can be done by one of our in-house installers or by a 3M certified installer in our nationwide wrap network.
A unique & fully functioning design requires ingenuity, creativity, and experience. Learn more about the design process.

High def & eco-friendly printing on our state of the art printers – an HP L25500 Latex and HP L26500 Latex. Learn more about our in-house printing.

Nationwide installation services by 3M Certified Professionals. Learn more about Nationwide Installation.

Design Consultation
Meet with one of our in-house graphic designers to discuss the look and feel you're after! Once we have some examples, the make & model of your vehicle(s), and an initial deposit, you're ready to get started!
---
Design Process
& Proofs
Our project managers and graphic designers will work with you to provide design updates and proofs until we have created the design you're happy with.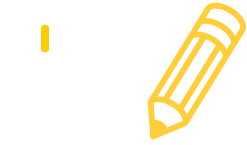 ---
Production
& Installation
Once you give us the go ahead, it's game time. Our production team will start cranking out your wrap and preparing for installation. Whether you're local or national, your wrap will be installed by a 3M certified installer from our nationwide network with over 100 members.
We are always at it, designing and wrapping vehicle every day. Stop by our facility to see what we're working on today!