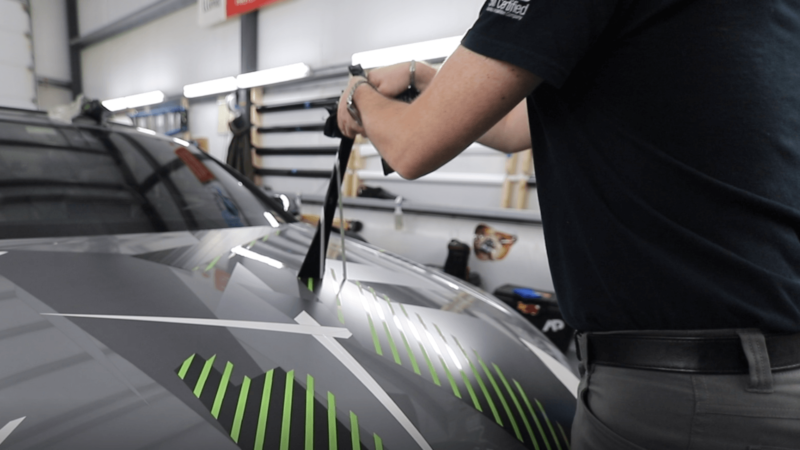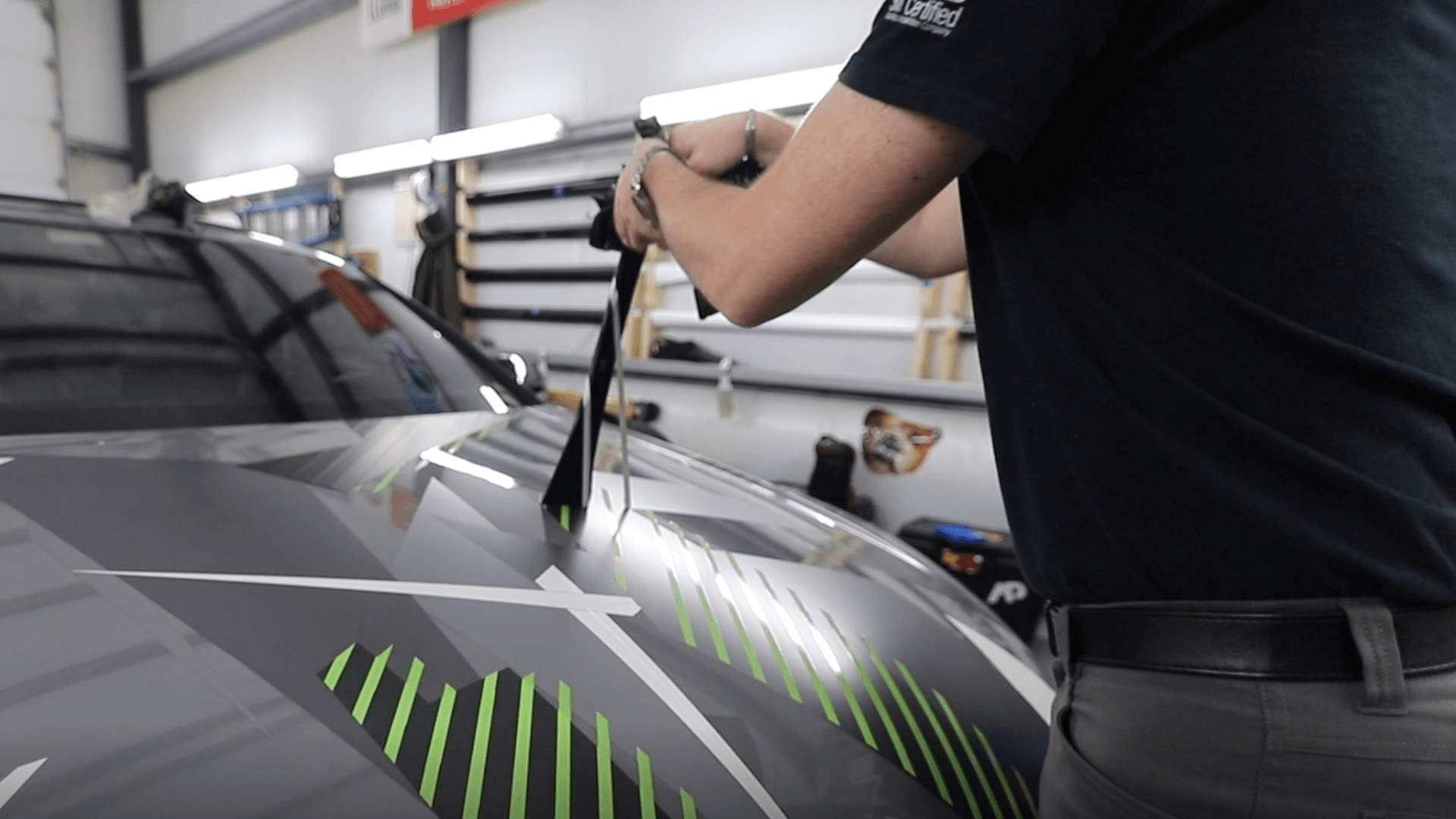 If your company has one vehicle or 20, a vinyl transportation graphic is a no-brainer addition to your marketing strategy. A well-designed wrap will build your brand and help you reach new customers, simply by going about your day-to-day. Plus, a vinyl wrap can save your money on vehicle maintenance because it is more durable than paint. But whether you're getting transportation graphics for the first time ever, or looking to replace an existing graphic, you need to know how and when to look into vehicle wrap removal. Read on to learn more.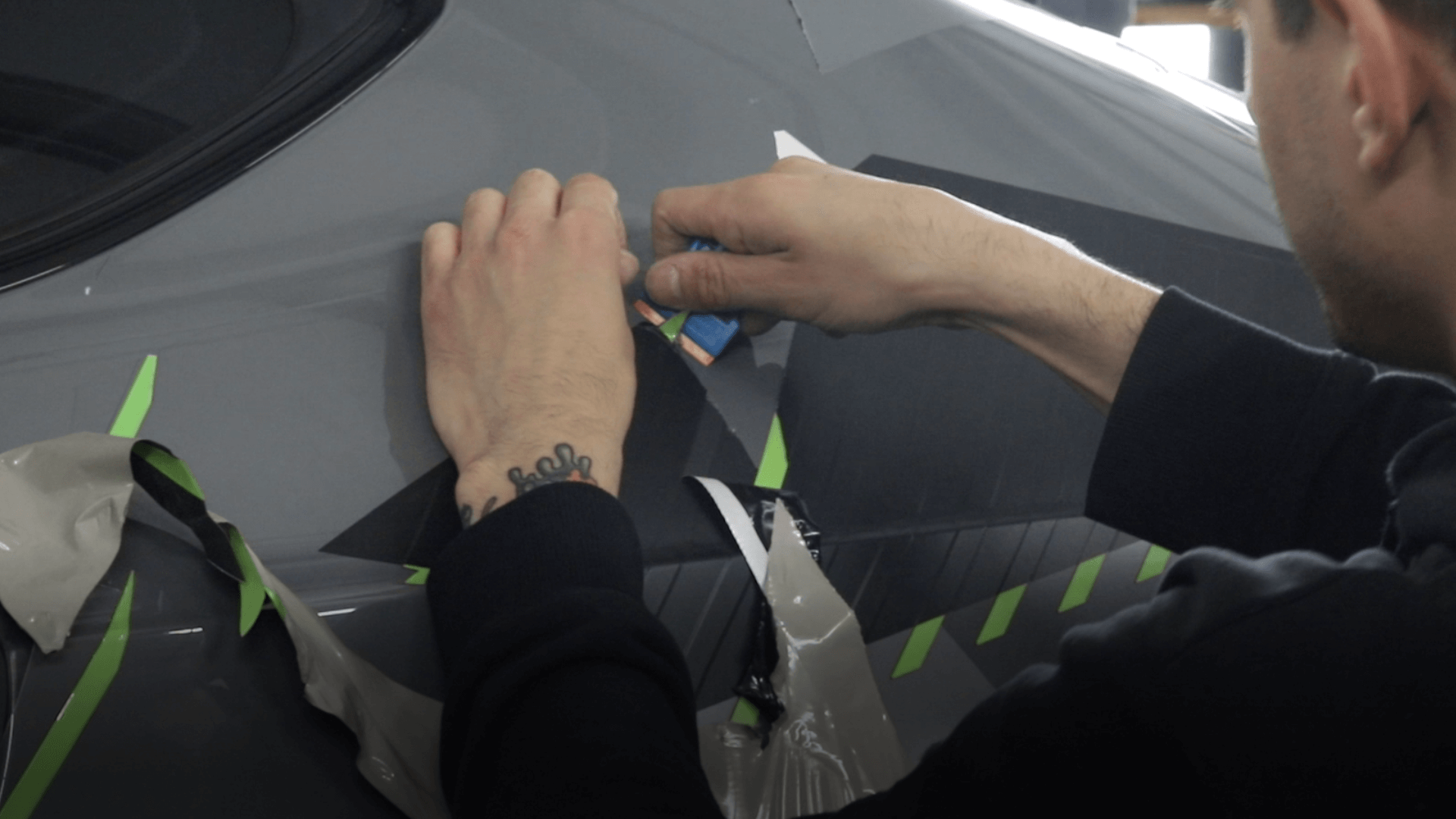 The Vehicle Wrap Removal Play-by-Play
The vehicle wrap removal process can vary depending on the age and quality of the wrap in question. But, generally speaking, the install team at AP Graphics needs a few simple tools like a heat gun, a microfiber towel, and an adhesive remover. A covered razor blade may be used for small or stubborn pieces of vinyl.
Step one in our vehicle wrap removal process is to heat the existing graphic to release the vinyl's adhesive. Heat is applied using a heat gun or blow torch that is in constant motion to avoid burning the material. While the adhesive will not be broken down completely, it will release enough to proceed.
With loosened adhesive, the AP Graphics installation team will begin to remove the vinyl by carefully peeling back a corner. From there, the unwanted vinyl is slowly lifted up and away until it can be removed entirely. If the vinyl used was low-quality or has experienced severe weathering, this can step of the vehicle wrap removal process can become very challenging. But remember, a quality wrap removal will not affect your paint!
It's common for the adhesive residue to remain on the vehicle after a vinyl wrap is fully removed. That is why the AP Graphics team uses an adhesive remover to dissolve stubborn adhesive completely. This remover is simply applied to the vehicle, left for the manufacturer's recommended amount of time, and cleaned away.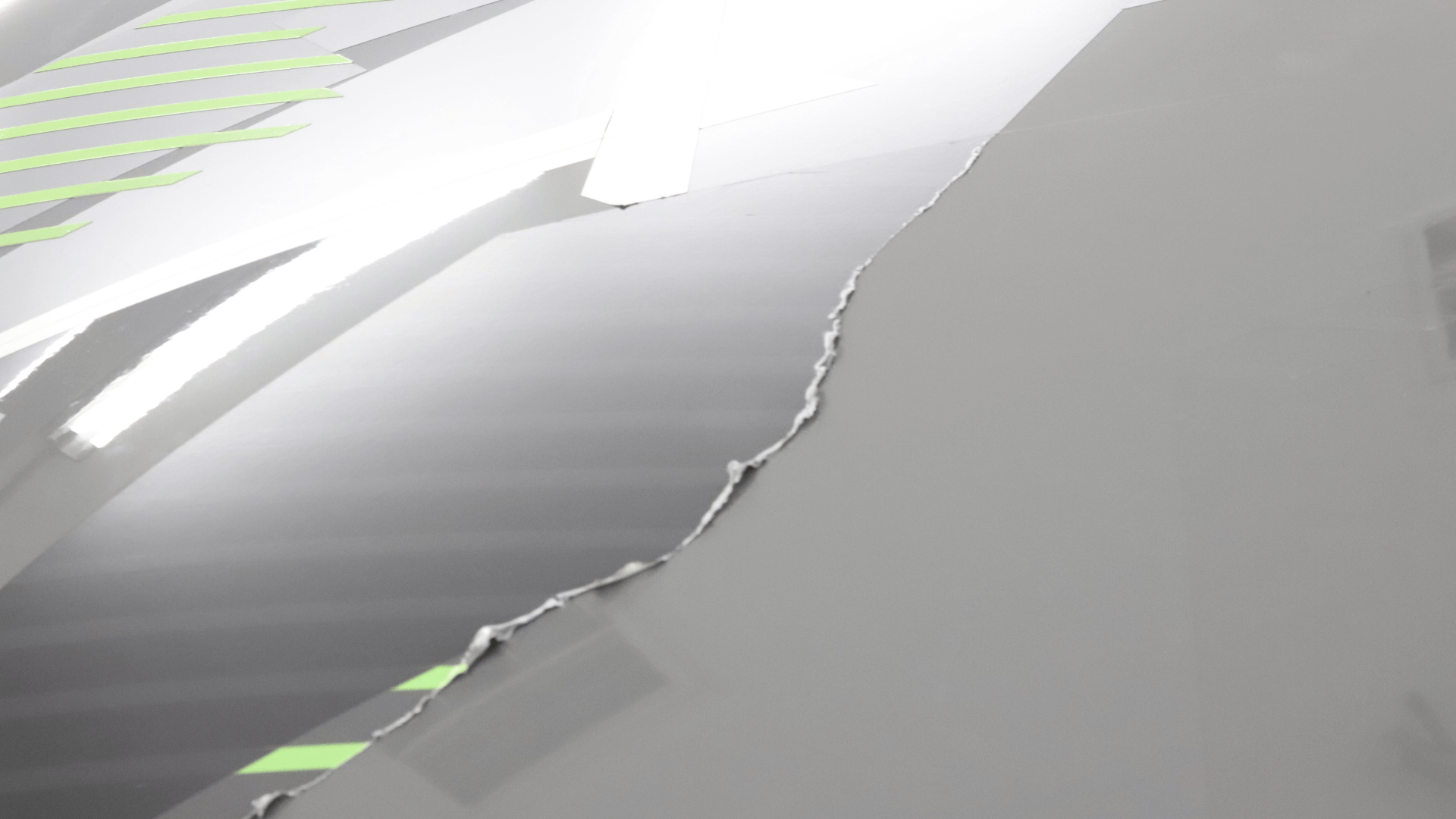 Challenges of Wrap Removal
Removing a vehicle wrap can be quick and easy, or it can be exceedingly difficult if not impossible. But what makes one vehicle wrap removal more challenging than another? That's simple – time.
Vehicle wrapping materials are made with adhesives designed for release and replacement, but the adhesives bond still strengthens over time. If the wrap is left in place for 7 years or more, its adhesive will become too bonded to the vehicle's paint for removal.
The length of time the wrap has been exposed to the elements, and the severity of the weather in your area, also impacts the removal process. A vehicle wrap can be expected to maintain its quality for 5 to 7 years, but it will become brittle, fade, and cracked. Brittle vinyl is always harder to remove because it cannot be pulled away in a single panel.
When to Replace a Vehicle Wrap
Even though vehicle wraps are built to last, things happen. If your wrap is showing signs of wear and tear, act fast to ensure easy vehicle wrap removal.
Be on the lookout for general signs of weathering like fading, cracks, and abrasions. The fading and cracking process can be accelerated by harsh weather conditions, so you should keep a close watch if your vehicles drive in areas with extreme weather conditions. You should also keep an eye on the edges of your wrap. Over time, these edges may begin to lift on their own. If the lift becomes extreme, it can compromise the overall installation.
Quick Wrap Removal at AP Graphics
If you've noticed any of the signs that your vehicle wrap is reaching the end of its usable life, don't wait. Reach out to us to inquire about our professional vehicle wrap removal services.
AP Graphics is the leading vehicle wrap provided in Maryland, serving fleets of all sizes throughout the nation. We help our clients find the ideal solution for their vehicle branding and maintain their brand for years to come. For more information, get in touch with AP Graphics today!