Looking into what type of value you could potentially see out of selling your fleet vehicles? There are many factors that contribute to how much money you could be seeing for your vehicle. Here's what affects your fleet vehicle's resale value.
The Condition of the Vehicle—Obviously
Vehicle condition is the most obvious factor affecting resale value. That said, there are some aspects (with regards to vehicle condition) which may not be top of mind. Here are the main aspects of vehicle condition to keep in mind when it comes to resale value:
Dents, dings, or damage to the body. This would be like if you have a non-structural dent in the bumper or door panel. The frame of the vehicle may not be damaged—but cosmetically it doesn't look good and can hurt the price a tad.
Paint scratches or blemishes. Different than body damage, scratches in the paint or UV-ray discoloration can greatly affect resale value. One great way to protect your paint is with a new vehicle wrap or paint protection film.
Window and windshield condition. Cracks, chips, or any general defects can affect resale value. One way to protect window damage is to use ceramic coatings which strengthen the window which helps avoid chips or cracks. These coatings also make your vehicle easier to clean.
Interior upholstery and carpet. The wear and tear of your interior will affect resale value. This can be mitigated with regular cleaning to prevent dirt from rubbing into—and wearing down—your carpets. Similarly, UV blocking window tint will help prevent any cracking or fading of your upholstery.
How does it smell? Bad odors are a huge turnoff. Most fleet vehicle buyers know how difficult it can be to get the smell of smoke, wet dog, or mold out of a vehicle. So, be sure not to introduce those things to your vehicle.
Mechanical condition. Probably the most obvious part of the most obvious category, but the actual mechanical condition of the vehicle matters. Consider the AC system, brakes, suspension, and tire tread as well.
Maintenance records. Keeping regular and accurate maintenance records will go a long way in reselling your vehicle. Trust is gained (not lost) if the timing belt was replaced by a trained professional and properly documented.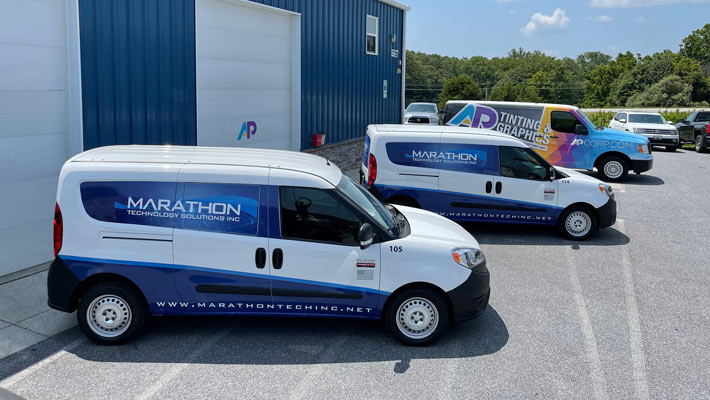 Supply and Demand Affects Fleet Vehicle's Resale Value
During the pandemic we saw a perfect storm for the used vehicle retail and wholesale market. With people being confined to their homes, buying slowed. Additionally, manufacturers paused production lines due to COVID outbreaks. Then, the stimulus checks came. So when states started to finally open their economies back up, those pent-up buyers used those stimulus checks for down payments on used vehicles. Except—the supply wasn't exactly there—which meant used vehicles sold at a higher price point.
How Often You Wash Your Vehicle
Rust is a major contributor to deteriorating vehicle value. Make vehicle washing a regular part of your employee's duties. Not only will your vehicle retain its value longer, it will look better too! In fact, a clean vehicle is the perfect way to show customers how professional your company is.
Did You Wrap Your Vehicle to Protect its Paint?
Along the same lines as washing your vehicle to protect its exterior, a vehicle wrap can help as well. Fleet wraps, those vehicle wraps used to brand an entire fleet, will encapsulate your vehicle's paint protecting it from the elements. Not to forget, a well designed vehicle wrap will bring you enough business to not only cover the cost of the wrap, but cover the cost of your vehicle as well! In fact, according to QuickBooks:
"On average, wrap advertising costs as little as four cents per thousand impressions. This is significantly lower than other forms of advertising. For instance, it's estimated that outdoor signs cost $3.56 and newspaper ads cost $19.70 per thousand impressions."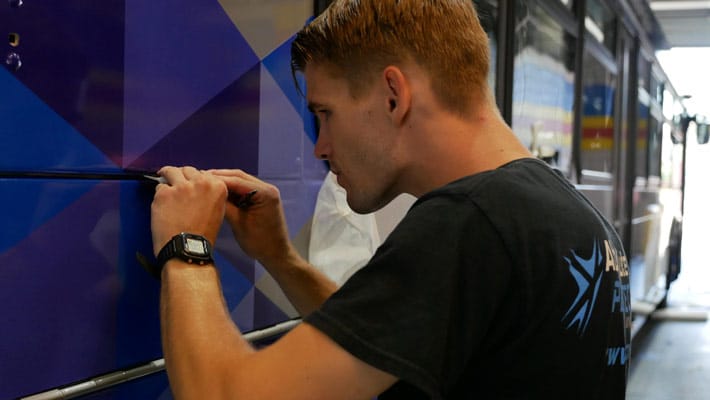 The Lower Mileage the Better
The lower the mileage on the vehicle, the better. Find creative ways to try and cut down on driving time within your organization. Try to schedule cleaner routes for jobs, maybe take a safer route that may not be as fast, but cuts mileage down. Or offer incentives to potential customers to have their project scheduled on the same day as another project in the same are.
Prevent Major Issues with Regular Maintenance
Frequent vehicle maintenance ensures it will run as efficient as possible. Not only will this regular investment ensure you won't end up spending thousands in a major repair, it also helps your vehicle stay healthy. Be sure to keep a log of this regular maintenance (and receipts if possible). When the time comes to resell your vehicle, this regular maintenance will help you get above market value for your vehicle.
Clean Accident Records
A clean accident record on a vehicle will be the best way to achieve maximum resale value. Try implementing incentive programs for drivers and employees who go a full 6 months without any traffic violations or accidents. Regular driving safety courses will also help to show your employees just how important safe driving is to your company.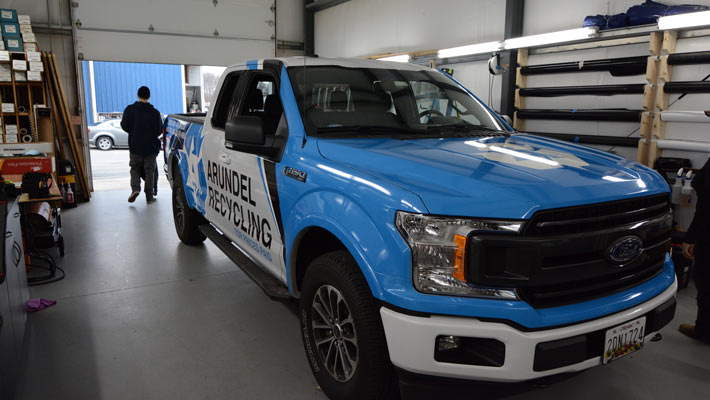 AP Corp is your Fleet Branding Company
Looking for new fleet graphics for your company's work vehicles? AP Corp is the leading Maryland fleet wraps and fleet branding company servicing clients nationwide. We help our clients find the ideal solution for their vehicles that not only help them meet their budget today, but also help them get top value out of resale in the future! For more information, get in touch with AP Corp today!