2013 is going to be the best year yet for amazing cars. If you think driving a brand new Ford Focus is exciting, you want to get behind the wheel of one of these bad boys. These amazing cars of 2013 have been designed specifically for speed, style and beauty.
Lamborghini Gallardo LP 570-4 Superleggera
This beautiful car has a structural aluminium space frame, designed specifically to ensure that it can reach the highest speeds possible. It is estimated that new Lamborghini will weigh in around 154 lbs; this is more than 2,500 lbs less than what a Ford Focus weighs.
The result of the ridiculous weight of the car and the 5.2 litre V10 engine with an amazing 570 horse power is that the car can spring from 0-60mph in 3.4 seconds, now if you are in a rush; this is the car to purchase.
The top speed recorded in the Superleggera Lamborghini is 202mph. However you must be prepared to put a few hundred thousand dollars aside to pay for this ferocious car.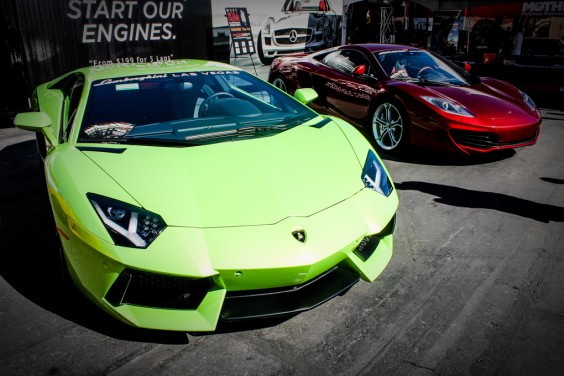 Bentley Continental GT Speed
If you are after something a little different, what about a Bentley supercar? This stunning car has 616 horse power, and can do a 0-60mph sprint in less than four seconds.
This beast of a car also weighs more than 2.5 tons, so to reach 60 mph in less than four seconds with that weight is something amazing. Bentley engineers are extremely proud of the capabilities of the Continental GT Speed as it has top speeds of 205 mph, making it even faster than the Lamborghini Gallardo.
Ferrari FF
The Ferrari FF, which stands for Ferrari Four, as it has both four seats and a four wheel drive. It is the Ferrari's first production of a four wheel drive, and they have done a fabulous job at it. This is the fastest car we've spoken about yet as it can reach top speeds of 208mph.
In the first year of production, Ferrari produced 800 of these fabulous cars. This road car has the largest capacity engine ever produced, with a 6.3 litre engine driving the car.
Bugatti Veyron Super Sport
This beautiful car has been designed and developed by the Volkswagen Group and was originally manufactured in France. Bugatti Veyron Super Sport is the fastest street legal car that has been produced in the world; and can reach top speeds of 267 mph.
This Super Sport Beast was named car of the decade by Top Gear for the years 2000-2009.