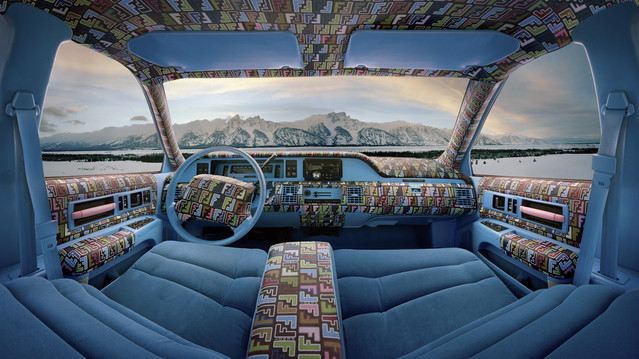 Tired of seeing the same old upholstery and carpet every time you open your car door? Think the color of your car's dashboard could use some pizzazz? Then why not do something about it?
For most cars, there are a wide variety of interior customization options available, with the only real limitation being this: Safety first.
Making just a few simple changes can alter the whole look and feel of your vehicle's interior.
First, choose a carpet mold that will fit your car's specific model. The color should complement your car's exterior.
Next, remove the seats and center console for carpet installation (if the console is removable, which it sometimes is not). Most seats can be easily ejected by removing the bolts at each corner. Still, it might be best to ask a friend or two for some assistance, as the hardware attached to your seats can cause scratches — both to the car's interior, and to you — if you're not careful. Once the seats are removed, the carpet and padding should come out pretty easily.
When you've laid in the new carpet, it's time to install custom-designed seats. It's usually pretty easy to re-use the mounting hardware from the original seats. If you are comfortable with your old seats and don't want to replace them, consider installing custom seat covers, which are available in a variety of colors and textures.
A new dashboard cover can really give your car's profile a boost; these covers are available in wood grain, imitation carbon fiber and even leather, just to name a few of the more popular styles available. Most dashboard covers are pre-cut to the specifications of different car models, and include self-adhesive tape to secure them in place, making installation simple and efficient.
Custom steering wheels are another popular choice. If your vehicle is equipped with airbags, a new steering wheel cover might be a better alternative — leave the steering wheel modifications to the professionals.
If you've got the cash, consider installing a customized stereo sound system as well. Again, unless you've had some experience with this kind of work, it might be best to take it to the pros.
Finally, to go along the rest of your new interior, paint the interior plastics in the vehicle — door panels, armrests, center console, etc. — with a matching or contrasting color. Make sure the paint you use is suitable for plastic surfaces.
This article was written by Jon Dunn of i-Fluid Media on Behalf of 247spares. 247spares are the UK's leading website for Nissan Accessories and spares.