Building wraps are seeing a massive spike in 2020, and no one is talking about why. We aim to change that. As a leading provider of commercial graphics, we know a thing or two about outdoor marketing and can speak to the trends seen in this industry. Here are some reasons why building wraps are the newest trend in outdoor marketing.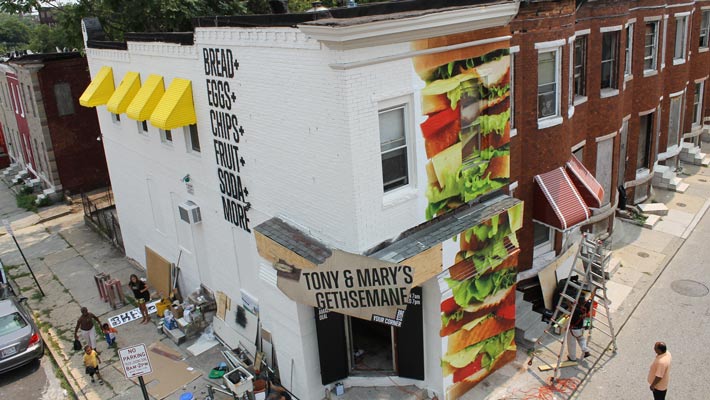 Building Wraps Can be Seen from Far Away
One major concern of outdoor advertising is visibility. This exact reason is why billboards are so large and not the size of a piece of paper—after all that's a no-brainer right? Well your building is probably just as large, if not larger than a billboard; so why not wrap it? In contrast to a small sign on the front of your building, a large building wrap will be able to be seen and read from a distance.
They Create a Buzz Like No Other
Something this big, effectively the size of your building, is bound to build some serious buzz. Just in daily conversations people will be saying, "Hey did you see that building on the way to work with the massive design on the side?!" This stands true for any type of building wrap installation whether it is 2-story building commercial graphics in Rockville, MD or a 15-story building wrap in Washington, D.C.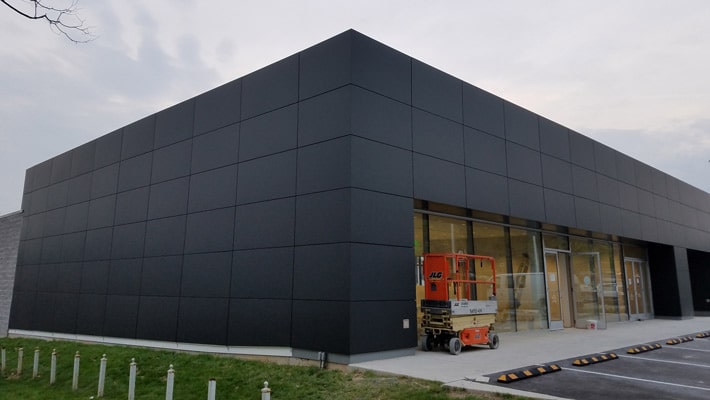 More Affordable Than the Alternatives
Just in terms of pure ROI, a building wrap will pay for itself in 3 – 4 months. According to Outdoor Advertising Guide the average billboard in Rockville, MD will cost you somewhere around $3,000 per month. A building wrap of a similar size in Rockville will cost roughly $10,000, depending on the size and surface of the installation. This means your building wrap will pay for itself after 3 months, and the rest of its lifetime it is basically a FREE billboard!
It's a Billboard You Own
If you're into renting billboards (or maybe you've always wanted to) why not make an investment into something you own instead. While renting certainly has its advantages, the pros of a building wrap far outweigh those of a billboard. When you own your own, you're not bound by a contract on how long you must keep the ad up, there are no design limitations, and you don't have to pay monthly fees.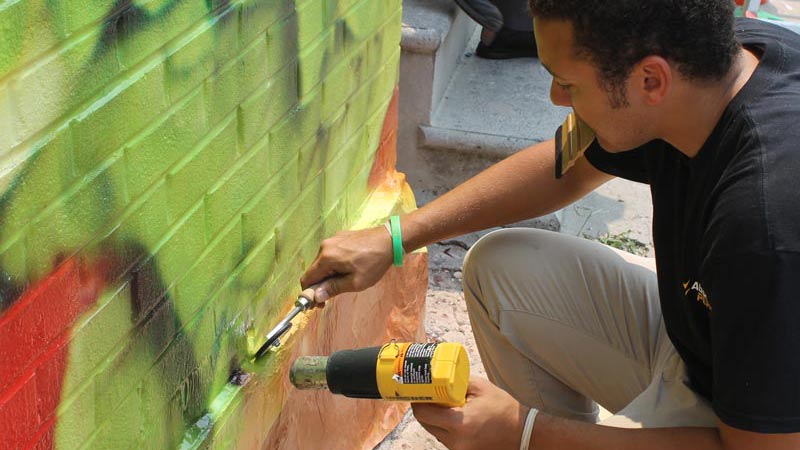 Building Wraps are Removable
Over time, tastes change, companies rebrand, or promotions end. This is another reason building wraps are the newest trend in outdoor advertising—building wraps can easily be removed and change with your needs. Previously, building wraps in Rockville, MD relied on paint for their application, but with recent changes to the types of materials used we can now easily remove and rebrand without hassle.
Design Options are Limitless
Working with printed graphics opens you up to a limitless amount of design options. Not only can your Rockville, MD commercial graphics company design anything you can imagine, the design itself is digital. This means you get to approve and make changes to the design before it's too late.
Looking for help with installing building wraps? Here at AP Corp we specialize in the design, print, and installation of building wraps in MD, DC, and VA but service clients across the United States. So, whether you want commercial graphics in Rockville, MD or a building wrap in Cincinatti, OH, we have you covered.