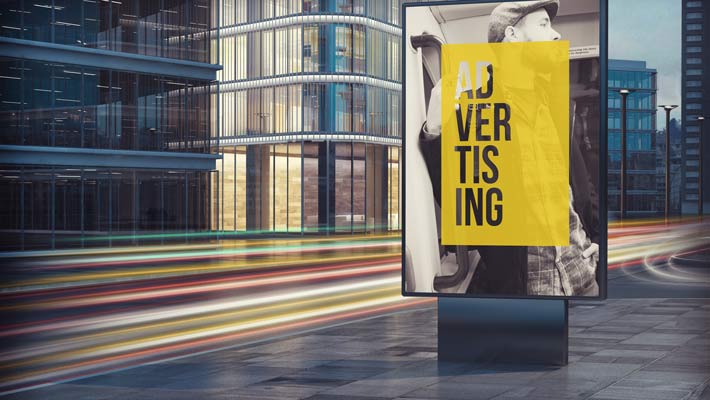 Yes and no. Billboards are a great way to drive large brand awareness in a local community. Especially if you have the money to get a billboard on a busy street. That said, billboards have many downsides. They are only temporary; based on the terms of your contract's agreement, they don't allow segmentation, and many more. But with all the downsides, do billboards even work anymore?
The Statistics on Billboards
According to the U.S. Department of Transportation, American drivers spend just under an hour driving every day. You can see the full statistics on your specific state in this article covering American daily driving times. In a similar study by Arbitron, of the 1,858 people who answered their phones and agreed to be surveyed, their recognition of billboards broke down like this:
31% report looking at a billboard ad most or every time.
23% of people often go shopping on their way home from work; 38% of those make that decision while on the way home.
24% of people stated they immediately visited a business specifically because of its roadside billboard.
So, are Billboards Bad for Business?
We're not here to say billboards are ineffective. In fact, billboards serve a great purpose for local businesses who benefit from transient business. Put differently, businesses who sell products which could be purchased at a split buying decision (like food or convenience items). Billboards are also beneficial to nationwide brands who are seeking greater brand recognition.
Some Alternative Outdoor Advertising Ideas like Billboards?
If you're looking for ways to improve the visibility of your brand and your company, you have many better options than billboards. Options which are very similar to billboards in fact! Here are some alternative outdoor advertising ideas to consider beyond billboards.
Advertising Vehicle Wraps. These are effectively a moving billboard you own! Good vehicle wraps not only costs less than a billboard, they also last longer and provide better ROI.
Exterior Wall Graphics. Wrap the exterior of your business in an exterior vinyl graphic that acts the exact same as a billboard. The main difference is you own this billboard so can keep it up as long as you want—and the billboard shows people exactly where your business is located!
Outdoor Signage. Instead of paying for a billboard, install some outdoor signs near your business. This is effectively the exact same as a billboard, yet you own the thing so can keep it up as long as you want.
Direct Mail. A direct mail campaign is essentially a tiny billboard you send out. The benefit here is you're sending the mailer to a targeted audience at a fraction of the price of a billboard.
If you're in the market for more visibility, explore all your options. While billboards are great ideas, be sure to explore more low hanging fruit with better ROI first. And if you need help with installing a new advertising vehicle wrap for your business, get in touch with the pros at AP Corp, today!