Trifecta Maryland Food Truck Festival 2017
The Trifecta Maryland Food Truck Festival brought dozens of food trucks, live music, and a huge crowd to the Maryland State Fairgrounds. The lineup included popular local bands such as The All Mighty Senators and the Kelly Bell Band.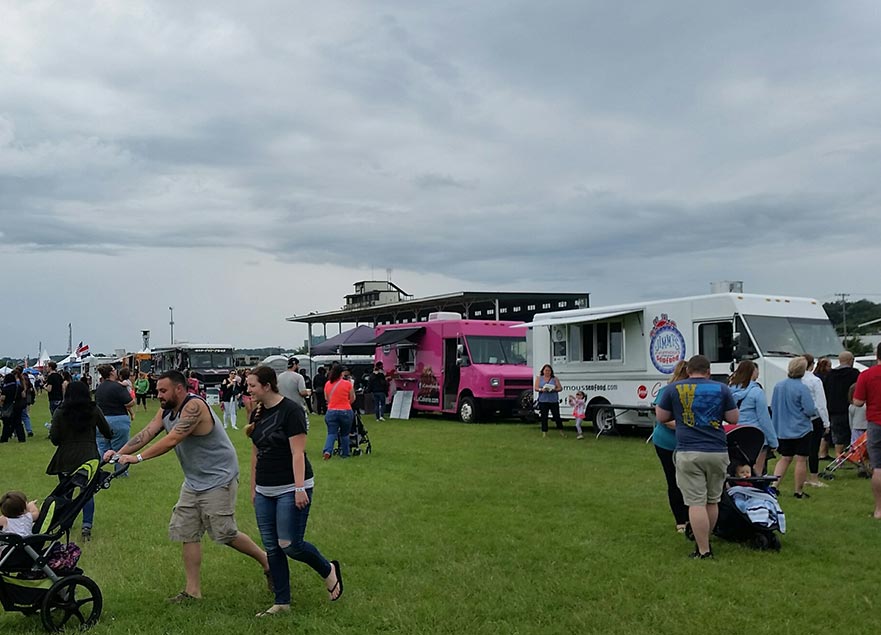 Dozens of Trucks
As an attendee the above image is what you will see when you first arrive at the Fairgrounds. A massive line of food trucks. There is an equally long line on the opposite side of the Fairgrounds as well. Between them are vendor tents, craft beer, and of course the stage at the far end of the festival.
There were so many things to take in, and so many options to choose from, I just began wandering in a giant loop around the fairgrounds. As a representative of Absolute Perfection, I spent a lot of that time checking out the designs of the food trucks, and was stoked to see a few familiar trucks in the lineup.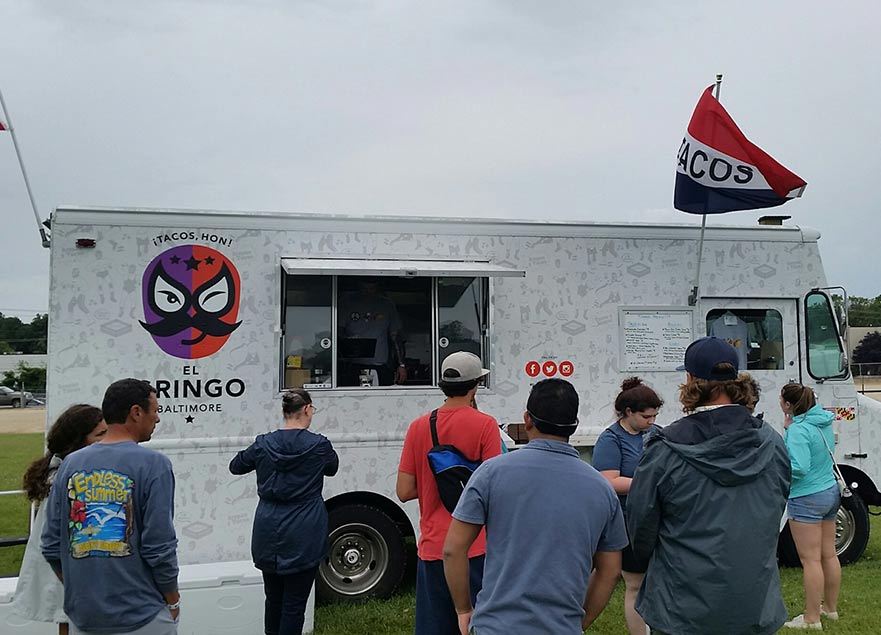 Standing Out
I just had to stop at El Gringo for a taco. Not only because we did their awesome wrap, but they also managed to get people to stop and form up a line. With so many options to choose from you usually wander past a truck, check out the menu, then move on. So you know a truck with a long line has to have something that stands out.
So what did El Gringo do right? Small portions for under $5. Every food truck there had a great menu, but as someone attending the event I'm not really inclined to buy an entire meal at one location. I want to be able to sample around. So El Gringo offering single, incredibly tasty tacos for a low price was a great strategy to draw in a crowd. Plus, they had a sweet vinyl wrap from Absolute Perfection.
Now, I might be a bit biased, but having a unique design and a memorable name is vital to the success of a food truck. Especially at an event where most of the crowd wants to check out every truck before making a purchase. Like I said, every truck had something on the menu that I was dying to try. However if the truck's design or name doesn't stick in my head for more than a few minutes, I probably won't return.
There were also a few trucks that specialized in a single item that was really hard to pass up on. This included a giant, two inch thick piece of bacon on a stick, with the option to add toppings like maple syrup and caramel. For $5 bucks, and likely a year taken off my life, I wasn't going to leave without giving it a try.
One thing that I thought more trucks ought to have been doing, but I only saw a few times…FREE SAMPLES. At the very least it's a guaranteed way to get people to stop and acknowledge you, because people love getting stuff for free. But I am also way more likely to buy something when I have proof of its quality.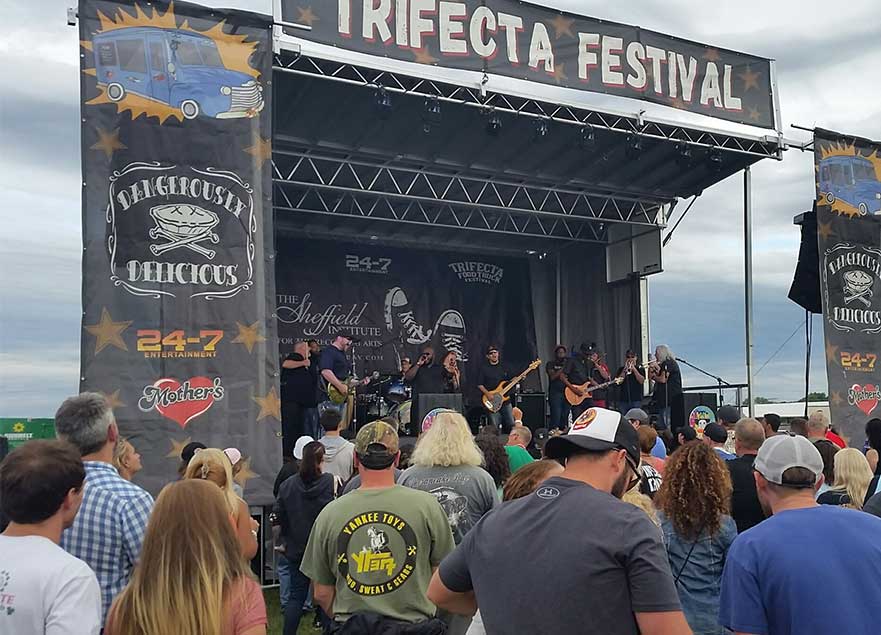 Afternoon Well Spent
Even though it rained for a few hours, it did not spoil the event. Undoubtedly I will be returning next year, and for as long as they keep this festival going. I was there for over 6 hours and felt like there were so many things I didn't get a chance to try. I will definitely be keeping an eye out for the trucks I saw at this festival over the next year so I can get a chance to try out the things I missed.