Comparing the pros and cons of leasing a vehicle? Each option (lease or own) has its own set of pros and cons. Today, we will discuss why it's best to lease your fleet vehicles as opposed to owning them. Here are 7 reasons to consider leasing your fleet vehicles instead of buying them outright.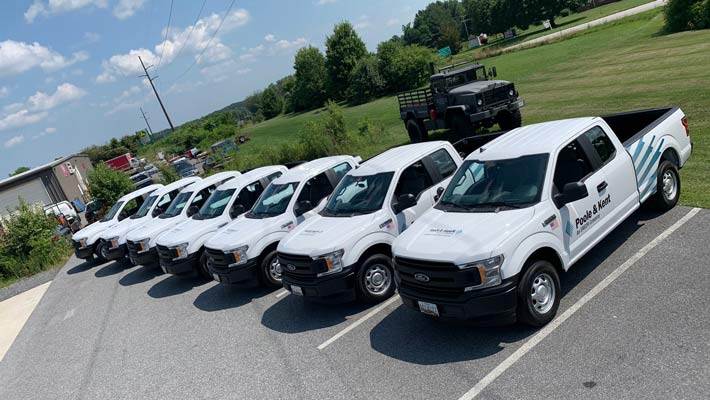 1. More Flexibility in Times of Uncertainty
Flexibility with the amount and type of vehicles you own is priceless. Whether it is the need to quickly upscale or downsize, leasing grants this flexibility. Let's say you need to downsize your fleet by 10 vehicles. If you own these vehicles, that's not going to happen quickly. However, if you're leasing those 10 vehicles, the process for downsizing becomes much easier.
2. You Can Replace Vehicles at the Right Time
With the ability to replace your vehicles once they've reached the peak of their lifecycle, you can operate a fleet that is up to date and cost-efficient, while also seeing maximum resale values for your vehicles. This reduces the cost of replacing vehicles and gives you easier access to new vehicles with the latest technology for safety and efficiency on the road. Similarly, a fleet of late model vehicles also looks more professional and gives your fleet a fresh appearance.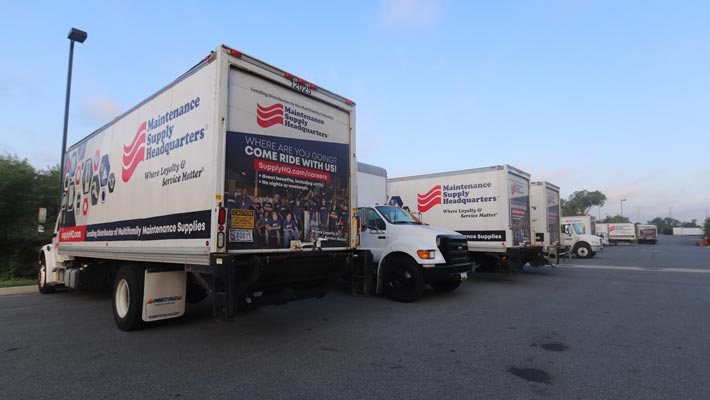 3. Cost Savings
A major advantage of leasing a fleet is the cost savings. In fact, we asked Michelle Moore, Account Manager for the full-service fleet management company Enterprise Fleet Management, about the advantages of fleet leasing, and her reply was:
"One of the biggest advantages of leasing a fleet of vehicles is the cost savings that can be achieved. This includes reduced total cost of ownership, which can free up financial resources for other opportunities or needs an organization might have."
Everyone likes to save money, right? But as Michelle mentions above, it's more than just saving money, it's the freedom to use that money on other opportunities or obligations you have.
4. Depreciation
By proactively cycling vehicles, you can achieve the lowest total depreciation. Through an open-ended lease for example, your vehicle is sold at the end of the agreement and the sale proceeds are compared to the remaining book value of the vehicle. Funds in excess of the remaining book value are refunded back to you, which you can keep or use to acquire other vehicles. The vehicle's value at the end of the lease is a critical part of this equation, so choosing a lessor with a proven method for achieving the highest resale value is important.
5. More Up-Time for your Fleet
Working with newer vehicles typically equates to more up-time for your fleet. In fact, newer vehicles break down less, have more fuel efficiency, and increase the productivity of drivers, fleet managers, and your overall operation. If purchasing new vehicles is cost-prohibitive to your business model, leasing gets you those newer vehicle models at a price that works for you and your budget.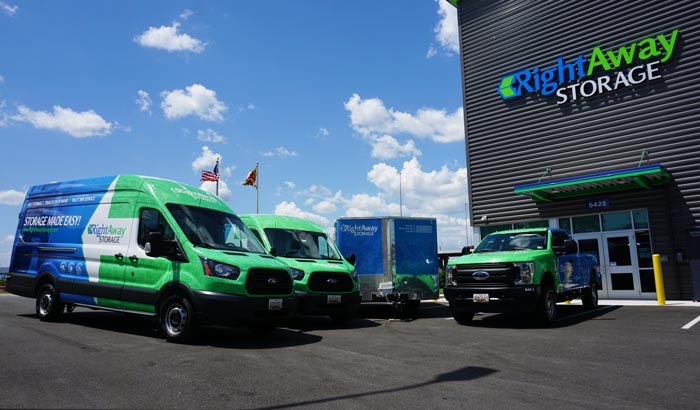 6. Less Repair & Maintenance
Probably the most common reason for fleet managers to go with a leasing company is that they won't have to worry about the frequent repair or maintenance costs that come with owning older, high-mileage vehicles. Obviously, no one wants their vehicles to break down, that down time costs the business money. With leasing, you can keep your fleet fresh and maintenance expenses low.
7. You Can Treat it the Same as an Owned Vehicle
One big question we get, as a Baltimore fleet graphics company is, "how does leasing affect the ability to wrap a vehicle?" The great news, at least for 95% of companies we work with, is you can most definitely wrap a leased vehicle. Most fleet leasing companies even have their own preferred partners! This is because fleet vehicle wraps can be installed and removed with ease. As a bonus, vehicle wraps help protect your leased vehicle's paint, creating less wear and tear on the paint job overall!
Planning to Buy or Lease a New Fleet?
AP Graphics is the leading fleet branding (and re-branding) company in the nation. We offer turnkey solutions for all your fleet graphics needs. This includes quality-first fleet graphics design services, printing, and installation or shipping. If you're ready to get starting with branding your new fleet, get in touch with us today!