Is your office empty right now? Most are as a result of the Coronavirus pandemic, it's an unfortunate truth of the world we are in today. Take advantage of this time where your office is vacant and complete those office upgrades you've always wanted! Update your office with some interior commercial graphics in Columbia, MD (or wherever you are located) now, before you reopen!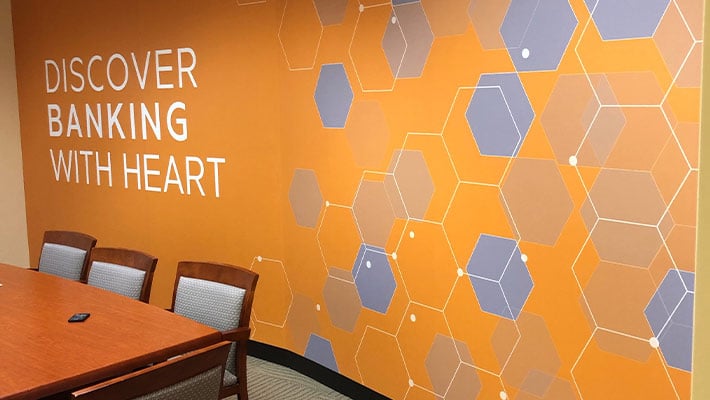 Take Advantage of the Vacancy
It goes without saying that a lot of office spaces are vacant now. These vacancies provide the ideal opportunity to update your space with whatever improvements you've always wanted. Not only is it the ideal time to update (we'll get into this later) but it will be a great way to surprise employees when they get back in.
Why Now is the Best Time to Upgrade Your Space
Upgrading your space during the COVID outbreak is ideal for many reasons. It's ideal because it means lower risks of spreading COVID-19 to anyone involved. In addition, with less people in the office, an install team can work with less interruption yielding a faster and higher quality product. In addition, vacancies can lead to cheaper costs as there is less overall labor to achieve the install.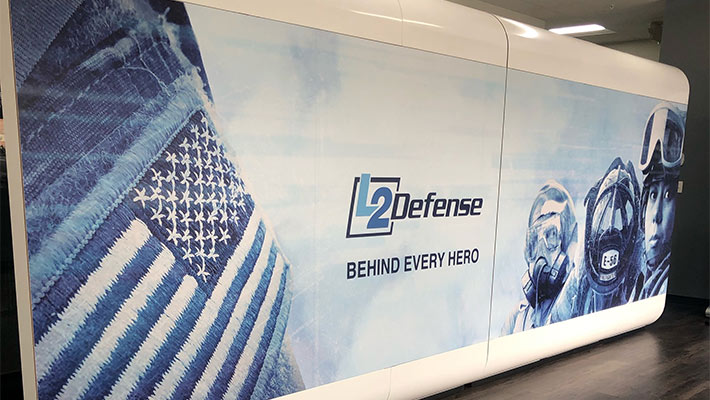 What Upgrades to Consider before Reopening
There are lot of good things to update or upgrade in an office space when it is vacant. Here are some options to consider…
Updated Furniture. It may not seem like much, but a new couch in the break area can do a lot in terms of morale and aesthetics. If your office furniture is looking a little tired, use this time to take out the old and replace with the new. Might we suggest a deep clean in between?
Window Signage. Many offices, commercial buildings, storefronts, etc. have a lot of real estate—in the way of windows—which goes largely unused. Improve your visibility to potential customers passing by with commanding window signage.
Go from Carpet to Hardwood! Hands down the best time to replace flooring in your space is when no one is there. Get in touch with a local flooring contractor to get rid of that old, nasty carpet and replace it with something more modern.
New Wall Graphics. Nothing makes an impression like vibrant wall graphics. Whether it's a large reception desk, or a small conference room, a Columbia, MD wall graphics company can give you a new addition to your space that creates lasting impact.
Bathroom / Kitchenette Remodel. The best time to effectively turn off water for a couple days in your office is when no one is around. Whether it's a new toilet, or a kitchen cabinet replacement or resurfacing with DI-NOC, see if you can do it during this vacancy.
Heat Control Window Film. Many offices suffer from some sort of temperature control issue with their windows. Add solar window film during the COVID vacancy to improve interior comfort as well as save big on energy!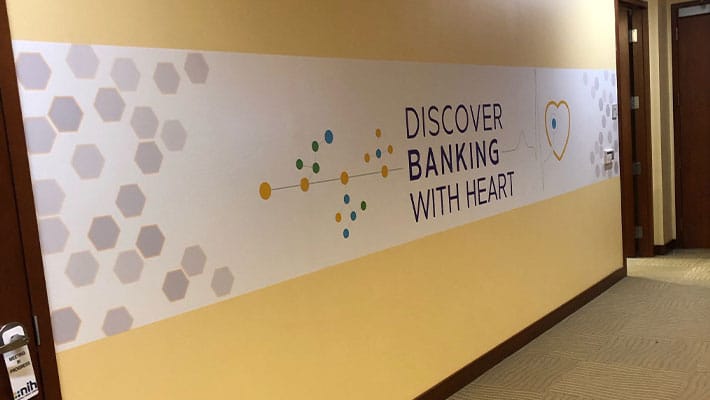 During COVID, Hire Local
During these trying times, there's nothing you can do better for your local area than to hire local. Instead of trying to hire a flooring contractor or remodeler through a big-box store, reach out to one of your local connections. Also, take some time to do a little online research to find a local company with the highest online ratings.
AP Corp is Your Columbia, MD Wall Graphics Company
Here at AP Corp, we are Maryland's leading provider of commercial graphics services. Locally owned and operated, we help area businesses achieve the look they want at a fair and honest price. For more information on commercial graphics, or to see about having your space updating during any vacancies, get in touch with AP Corp today!