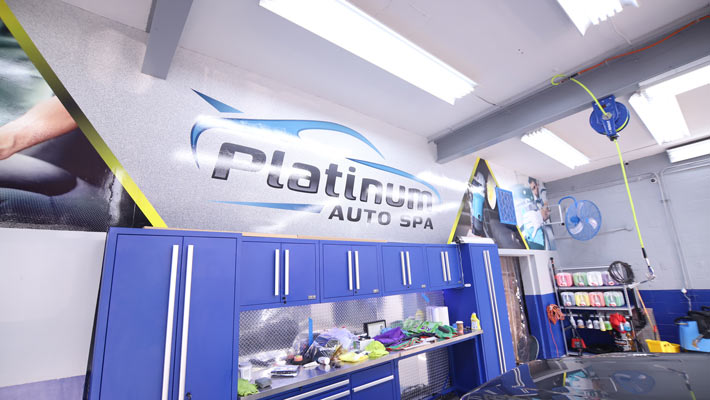 Are you looking to upgrade your space? If you're comparing your options between paint wall murals and vinyl wall murals, here are 5 reasons vinyl wall murals are better than painted wall murals.
Vinyl Wall Murals Saves Time
Wall graphics install faster than painting a wall. This means you'll have a finish products weeks or months ahead of a painted wall mural. This is simply due to faster design and installation times. Similarly, a vinyl wall mural installation leads to less downtime for your business, and less distractions for your employees or customers.
Vinyl Wall Murals Look Better
With the ability to design the mural using a digital platform, there is ample opportunity to ensure a perfect design. In contrast, a painted wall mural—while more authentic—is quite final when completed. This ensures, at least with printed vinyl wall murals, your installed product ends up looking better. And because with a printer mural you can see drafts or proofs, it will be more aligned with your exact vision.
Enhances Your Brand with Endless Options
Paint has limitations. Don't get us wrong—we enjoy a great piece of art—just like the next person. That said, printed graphics offer endless variety in ways you can enhance your brand. With printed vinyl you can have photo quality imagery, crisp imagery, straight lines, and any color you want.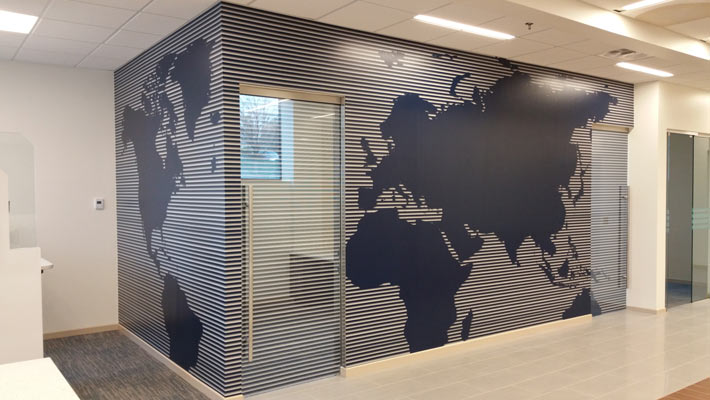 Vinyl Wall Murals Save Money
The best case for selecting printed vinyl wall murals is price. Printed vinyl is so affordable simply because the materials and time involved leads to a savings of up to 50%. This gives you the ability to spend more on your branding in other places—or maybe treat the company to pizza one day!
The Removable and Replaceable Solution
At AP Corp, we use a variety of the highest quality materials including 3M vinyl wall graphics. This means your wall mural will be easily removable. This makes printed vinyl the perfect solution when leasing a space. It also makes it the perfect material for those companies looking for a temporary solution as your wall mural can be easily removed and replaced.
Your Local Vinyl Wall Mural Installer
At the end of the day, either of these options will put your space in a better place than doing nothing. Plain walls are boring, and no one likes boring. If you're thinking about a wall mural for your space, get in touch with your local vinyl wall mural installer today! Here are AP Corp, we can help you with turnkey vinyl wall mural services, nationwide.