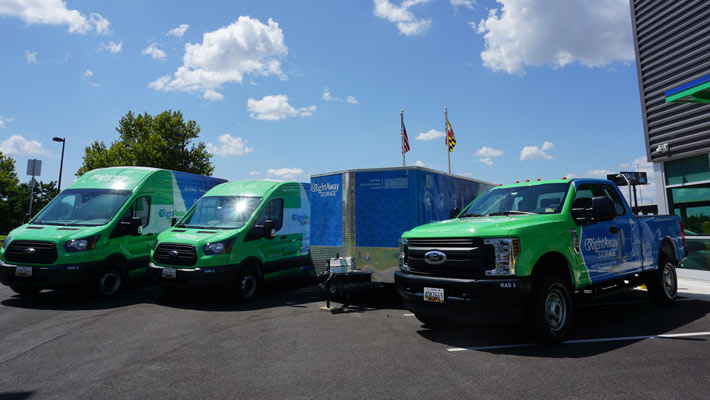 At AP Corp, our team is focused on making it easy on fleet managers. These are professionals who have worked with some of the nation's largest fleets including UPS, Lyft, Lowe's and Giant. We haven't had the opportunity to work on these accounts without doing something right. Here are the ways we make it easy on fleet managers.
Dedicated Project Managers
You have plenty on your plate, the last thing you need to worry about is coordinating the installation of your fleet wrap. We've got you. When you partner with AP Corp, you will have your own dedicated project manager who works on your behalf to ensure your vehicles aren't sitting at our shop longer than necessary. And you'll never have to call us to get an update on your project's progress.
Nationwide and Certified
It's hard to know which companies have the training and experience to do the best job. So—to make this easier on you—we've earned all the fleet graphics certifications available. Quite literally the next step for us is to be certified to certify others. Oh, and we provide our 3M certified fleet graphics solutions nationwide.
We Do It All In-House
Our fleet graphics solutions are a one-stop-shop. By offering a turnkey solution, we can ensure your finished fleet graphics are of the best possible quality. This is because we design, print, and install your fleet graphics in our controlled environment. This allows us to better control the quality of the finished product for you.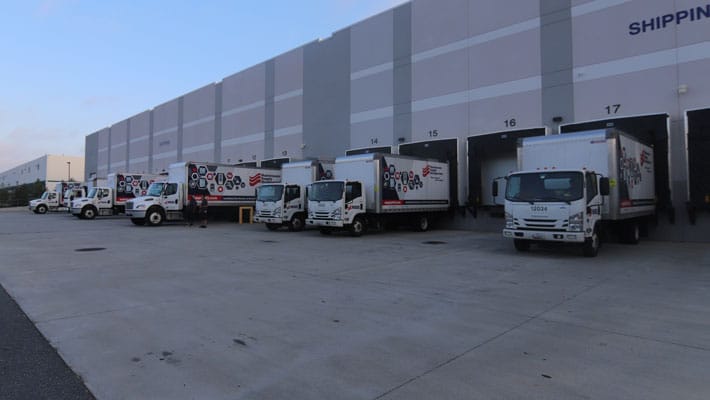 We Will Make It Right, Guaranteed
Another way AP Corp makes it easy on fleet managers is giving them peace of mind. You don't need to be worrying about your fleet graphics project, which is why we offer a worry-free guarantee. At AP Corp we strive to provide solutions that exceed our customers' expectations. If at any point in the process you are not satisfied, please let us know and we will make it right.
We Do Whatever It Takes
You have deadlines, we have the staff to get the job done—no matter what. Even if it means paying our staff overtime to ensure your deadlines aren't held up, we do it. This is because we take an owner's perspective on each project we work on. At AP Corp, you always have someone at bat for you ensuring your fleet graphics project is a total success.
When finding a fleet graphics installer to partner with, be sure it is someone who will make it easy on you. Here at AP Corp, we take pride in how easy we make the entire fleet wrapping process for our clients. For more information on our fleet graphics solutions, or to get started on your project today, fill out the form below!