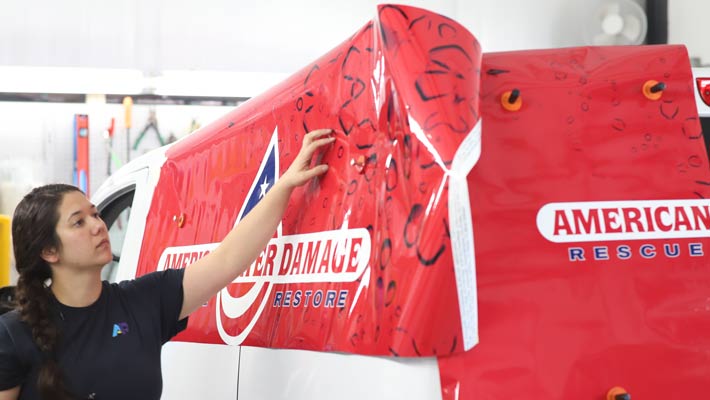 Does your company provide in-home services to its customers? Being in that type of industry puts you in a unique category where your work truck or van is not only your office but one of the first things your customers see. Here are some things to know about advertising wraps as an in-home service provider.
The Neighbors are Looking
Having your vehicle parked in front of a customer's home means the neighbors can see you. It's a major reason why an advertising wrap makes sense for your business. This is not only free advertising, but chances are those neighbors are a similar demographic to your ideal customer. Living in the same area usually means similar homes, income levels, etc. So, make sure you have a vehicle wrap that can be read from a few houses down!
Keep it Clean
A good vehicle wrap can only go so far. Vehicles must be regularly cleaned not only to help maintain the health of the vehicle wrap, but to maintain a good first impression. A dirty vehicle tells people you don't care of your stuff, so why would they expect you to take care of theirs?
Wrap the Roof Too
If your business is one which frequents any area where buildings go above the first floor, you should wrap your roof. This is because roof wraps are extremely rare and unique. Vehicles which have them stand out—this means more opportunity for people to see your brand.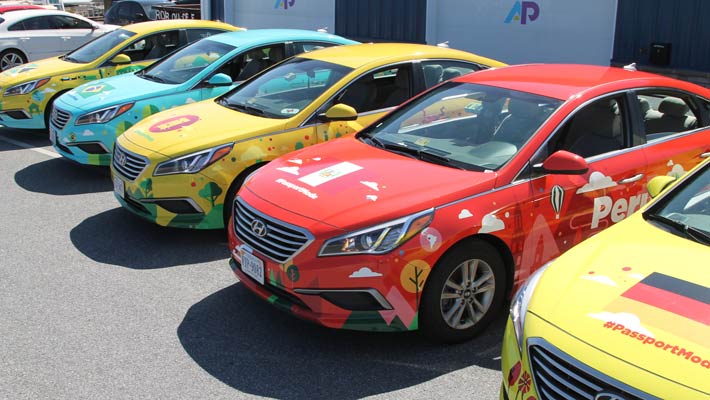 Quality Vehicle Wraps Cost Less in the Long Run
You can save a lot of money on a wrap shopping around for the lowest price. But that will only save you in the short term. Most business owners who come to us after visiting the cheaper shops complain of warped and bubbling wraps, misaligned imagery and text, awful designs, and premature peeling.
Partnering with a 3M certified vehicle wrap company ensures you get the best possible installation backed with a powerful warranty.
Half Wrap vs. Full Wrap
Everyone must watch the budget—we get it. One of the best ways to save on your advertising vehicle wrap is to opt for a half wrap over a full wrap. This lets you get some level of advertising reach while also saving money. The major benefit to opting to a full wrap is you get the benefit of the larger piece of advertising AND more protection for your vehicle's paint.
At the end of the day, it's important you work with a company who has your best interest in mind. Someone you can trust and who has the experience to help you figure out the best finished product for your business and budget. If you're interested in an advertising vehicle wrap, get in touch with us today and let us help!