LLumar FormulaOne AIR
Blue Window Film
Premium protection and comfort without window-darkening tint.
Top-Rated FormulaOne AIR Blue Window Film Shop
Here at AP Tinting, we've earned the highest level of certification with LLumar FormulaOne as a SelectPro installer. This means we offer the area's highest quality tint installations and unbeatable customer service.
So if you're looking to add lasting protection for your vehicle without altering your view, contact your local SelectPro installer of AIR Blue window film, today!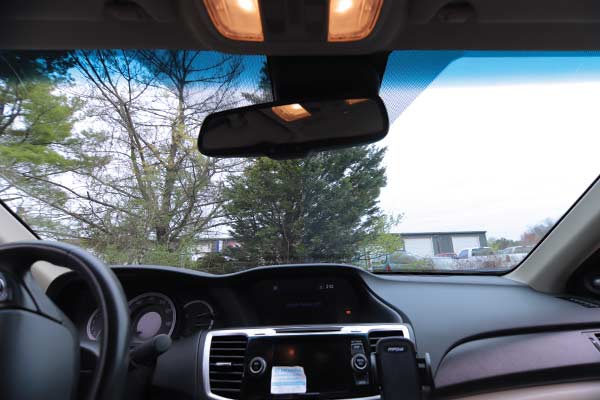 *The windshield above is a 50/50 split of AirBlue 80 and no film. Reduce heat, glare, and UV exposure with no impact to your visibility.
"Company is top notch! Have had several vehicles windows tinted here and they have also done work for the company I work for and jobs were nothing less than great."
"AP installed window tint on two of my vehicles and a large window in my house. The whole crew is amazing, I highly recommend them"
"Very friendly staff! They did a wonderful job on my Mazda and it looks great. Went with the mid grade Formula One […] Thanks again!"
Why Choose Clear AIR Blue Window Film?
The FormulaOne AIR Blue window film offers all the benefits of a new vehicle window tint, without the need to darken your windows. This means protection for UV rays, heat reduction, and shatter protection without drastically altering your visibility out the window.
Blocks over 99% of UV rays
Rejects up to 43% of solar energy
Up to 84% of visible light transmission
Window tint is represented as a percentage of visible light transmission levels (VLT) that can pass through the window. A higher percentage indicates a greater amount of light coming through the windows, whereas a low tint percentage will appear much darker.
The AIR Blue window tint series features the following VLT options:
TELL US ABOUT YOUR PROJECT
Are you ready to improve the quality of life in your vehicle? Fill out the form below so we can reach out and discuss what you are looking for.