No matter where you are, we've got your back.
Have multiple store locations across the United States? Want to keep your branding consistent? No problem. Absolute Perfection's nationwide print, ship, and install initiative has introduced several business owners to the wonderful world of consistent branding through fleet wraps, indoor and outdoor wall murals, promotional vinyl graphics, and more! Get your brand noticed wherever the road takes you and your company. With fleet wraps, you have the ability to create an image for your company and ensure that people recognize it across the nation. Utilizing Absolute Perfection's nationwide graphic services is the most efficient and effective way to keep your advertising consistent. From vehicle wraps to building wraps, having the same company produce your marketing materials will keep your message concise, consistent, and let's face it – the best.
No hassle advertising. Let our project coordinator manage your products & designs and take care of locating a 3M Certified installer near you! Learn more about our project management services.
From vehicles and trucks to building and windows, anything can be wrapped.
Unlike billboards and TV commercials that will rack up your marketing spend, this form of advertising and branding is the gift that keeps on giving.
Design Consultation & Deposit
Our designs are what keep people coming back. Truth is, any 3M certified installer can install a vinyl wrap, but not everyone has the talent that the designers at Absolute Perfection have. As long as the designers have the year, make, and model of the vehicles you'd like to wrap, the design process can take place over phone and email. Our team will design a wrap to your specifications, print the vinyl on our state of the art eco-friendly printers, and ship it to a certified 3M installer near you to wrap your vehicles.
---
Design Process, Proofs, & Approval
Our project managers and graphic designers will work with you to provide design updates and proofs until we have created the design you're happy with.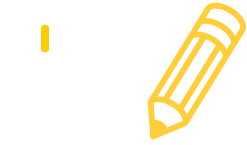 ---
Production, Coordination, & Installation
Once you give us the go ahead, it's game time. Our production team will start cranking out your wrap and preparing for installation. Whether you're local or national, your wrap will be installed by a 3M certified installer from our nationwide network with over 100 members.
In-house design, print, and installation allows our cross-trained crew to get the job done quickly and efficiently. A vehicle wrap designer understands the shapes and curves of a vehicle, what works and what doesn't, so you get the most effective design for the shape and size of your vehicle. When the design is sent to production, the designer is present to ensure it's printed correctly and without defects. Installation can be done by one of our in-house installers or by a 3M certified installer in our nationwide wrap network.
A unique & fully functioning design requires ingenuity, creativity, and experience. Learn more about the design process.

High def & eco-friendly printing on our state of the art printers – an HP L25500 Latex and HP L26500 Latex. Learn more about our in-house printing.

Nationwide installation services by 3M Certified Professionals. Learn more about Nationwide Installation.

If our clients are saying it, it must be true….see what they have to say.
Unless you would like a biased opinion. In which case, we're the best!
Absolute Perfection came highly recommended, and looked good on the internet. But when we made the phone call and connected personally, their professionalism and client service became apparent. Their initial quote was not the cheapest one we received, but we chose to go with them because we had confidence in their ability to get the job done and to do it correctly. They were a pleasure to work with and made the process easy. We will never go anywhere else for our vehicle wrap needs. We recommend them without reservation.
After talking and getting quotes from different companies that did wraps on vehicles we choose Absolute Perfection. Their design was exactly what we wanted and the pricing was competitive. They responded to all of my requests in a reasonable time frame and when issues arose during the process they corrected them or changed them in a manner that benefited us both. I have used them to complete 14 vehicles over the past 2 years and look forward to working with them as we purchase new vehicles. Without a doubt I will continue to recommend their business.
We own a junk removal company in Harford County, MD and needed our box truck wrapped. I have had Vehiclewrapping.com in mind for the last two years ever since I found them online. Working with Chris was a pleasure and he took care of us through every step. The price was in line with competitors and their work was better than anywhere I've seen. After getting the box truck back, I was amazed at how bright it was and how many compliments we get. Everyday I receive a text or call from someone who drives by us.