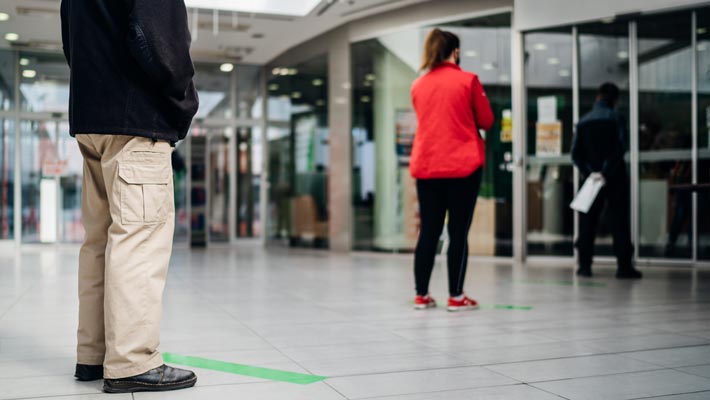 Have the times changed the way you are advertising? You're not alone. Countless businesses are finding their traditional ways of advertising are becoming ineffective or crowded. With less outlets to advertise, and more people advertising on the same space, how are you changing to stay ahead?
Many businesses are finding new ways to reach customers stuck at home. Whether it be through online ads, ads with streaming services, or other more unique ways.
TV Changes Dramatically During a Crisis
The COVID-19 pandemic has driven people indoors where they are watching a lot more television than normal. That said, this same pandemic is leading to massive cancelations of major events like award shows, sports seasons, and even the Olympics! So where are people turning? News outlets, streaming services, and even YouTube are great places to consider advertising if you're OK with the content.
Direct Mail is now a No-Brainer
With more and more people at home, sending direct mail pieces makes a lot more sense. You will be able to reach not only more people, but homeowners who were previously at work during mail-collection-time.
Every Door Mailers (EDDM) – These types of mailers hit every person on a mail carrier's route. This is a great way to blanket advertise to your ideal target area. Perfect for service providers who need to get a tight route to reduce overhead.
Sending a Gift in the Mail – These types of direct mail pieces are ideal for higher ticket value sales. Usually this will be used by companies who deal with managers or technical buyers who need a little more time to evaluate the product. A simple reminder in the mail could be what tips them over the hill to buying.
A Unique Packaged Delivery – A big part of direct mail is the package it arrives in. Often, a simple letter or postcard will just be thrown away. But a package? People will open a package no matter who it is from.
Business Vehicle Wraps, aka Advertising Wraps
More people at home means more people looking at what car just pulled up at their neighbor's driveway. We're all very curious people, and your work vehicle can play to this aspect of human nature. After all, if part of your business is trying to visit people within a small area (creating route density) advertising to people right next door to where you are visiting makes a lot of sense.
The 6-Foot Rule Affects In-Store… Everything.
Social distancing protocols comes a change in how our in-store marketing graphics and point-of-sale pieces should be spaced. Previously there was no '6 foot apart' type rule set in place. This commonly made it a lot easier to place your marketing graphics in strategic places throughout your store. Now, you must rethink this placement using formats which reach people who are more spread out:
Overhead banners which can be see down the entire aisle.
Improved in-store audio messaging talking about offerings.
Floor graphics directing traffic.
Simply more locations for your in-store graphics.
Curbside and Outdoor Seating Means Outdoor Signage
As restrictions due to COVID-19 change and loosen, businesses owners must adapt. A lot of changes are leading to a need for more and better exterior signage. As an example, a variety of businesses are only allowing 10 customers at a time, and the remainder must line-up at the door. Some restaurants are carry-out only or only doing outdoor seating.
In either case, fresh and effective window graphics and building graphics can increase sales by describing your offerings or increase safety by describing your policies.
AP Corp Helps with a Fresh Look at Commercial Graphics
If you're looking for ways to help your business stand out among the crowd, get in touch with AP Corp today. We are the leading commercial graphics company in Maryland, DC, Virginia, and nationwide. We have the expertise, product knowledge and a creative approach to get you the commanding graphics you want at a fair and honest price.