Does Your Office Space Wow Your Customers?
If you need to upgrade the look of your space, look no further than the area's most trusted provider.
Your building says as much about your business as anything else, so wow your customers with gorgeous graphics throughout your space. First impressions are important, so impress your customers as soon as they step into your building with eye catching graphics that match your brand.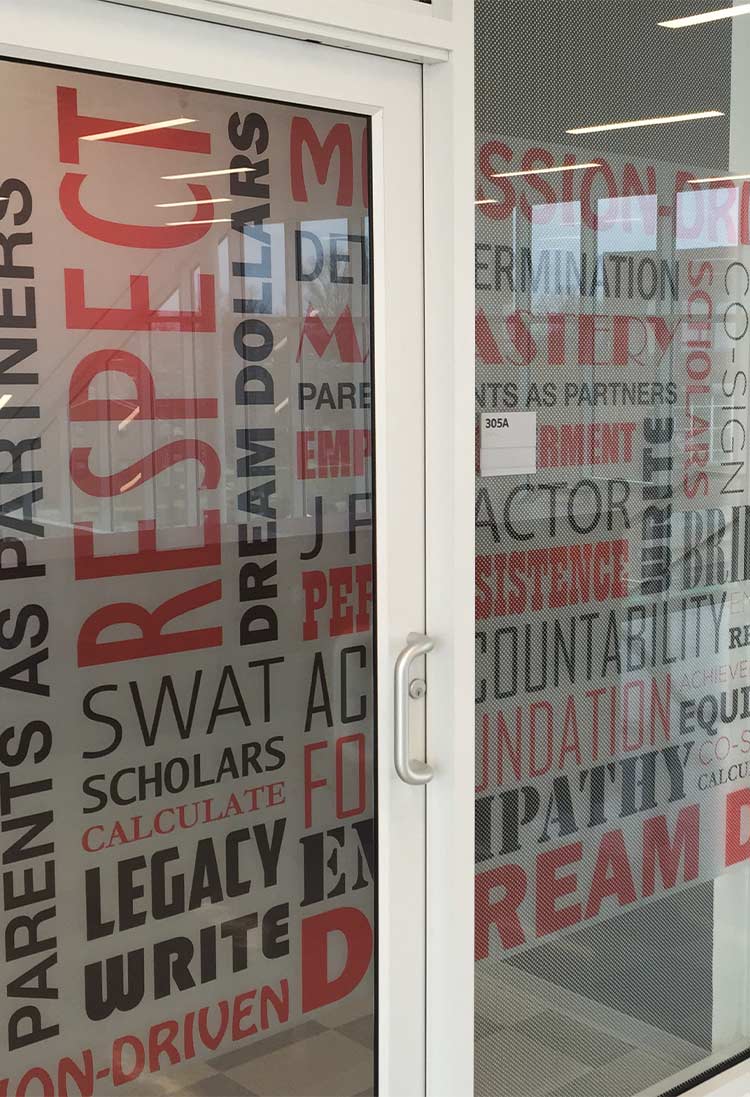 We used AP Graphics to wrap our entire company's fleet of cars and have nothing but good things to say about these guys. Every level of their service is top notch: from our day-to-day account management, to the graphic design process, to final installation. Our project coordinator provided the best customer service (even though we proved to be challenging sometimes)! You can tell their whole team is a close-knit group of guys, and their passion for what they do shows in the end product.
Divya Ooi, Window Nation
High Quality
Not all graphics are created equal, at AP Graphics we use the highest quality products to ensure your space looks neat, clean, and professional.

Attractive Designs
Our goal is to provide you with graphics that will enhance your space and increase your business. We offer graphics that are sure to impress at an affordable cost.
Trusted and Certified
We have the certifications and happy customers to back us up, giving you peace of mind that you are getting a great product. Our graphics are installed by certified professionals and backed by a manufacturer's warranty.
With the certifications and endorsements to back us up, AP Graphics offers customers the highest quality wrap installations backed by a warranty and great customer service.
Upgrade your business, no matter where you are located.
We are locally owned and operated in Maryland, but we work for the nation's largest brands solving their most complex problems on a national scale.
Upgrade your business, no matter where you are located.
AP Graphics offers nationwide service, so no matter where your space is located we can help you transform it. Our quality installations and superior customer service will ensure you love your new graphics.
Are you ready to impress your customers? Let's get started.
Custom graphics are a great way to take your business to the next level. Our team of professionals can help you design and implement graphics that will impress customers and have them recommending you to others. Let's discuss what we can do for you!
You May Also Like…
Typically, our Maryland commercial graphics clients also inquire about these products:
Businesses researching information on commercial graphics often have a fleet of vehicles, and that fleet needs vehicle wraps.
The scale of commercial graphics projects can often include the usage or need for building wraps.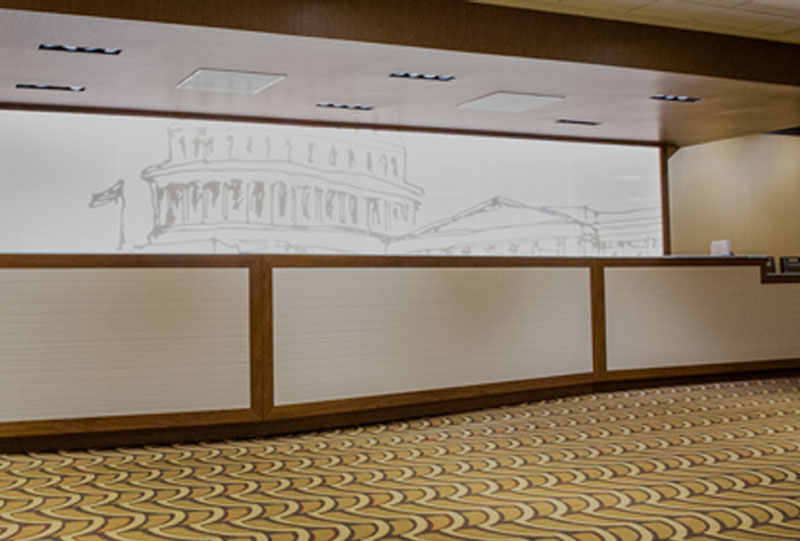 Maryland 3M DI-NOC finishes offer the look of wood, metal, and stone at a fraction of the cost of the real thing.
Tell Us About Your Project
Are you ready to take the next step in your company's branding? Fill out the form below so we can reach out and discuss what you are looking for.
Looking for tinting services like commercial window films or home tint? Visit our sister company AP Tinting.