Frosted Window Film
The popular alternative to frosted glass: frosted window films offer privacy & style without sacrificing light.
Frosted glass is gorgeous. This type of window treatment offers unmatched style and sophistication without sacrificing natural light. The major downside to frosted glass or etched glass is the overall cost. With window film, you can have the look and feel of frosted window film without the expensive price tag. So whether you're in need of privacy in your home's shower, or you're looking for a large scale storefront etched frost graphic, AP Graphics can help.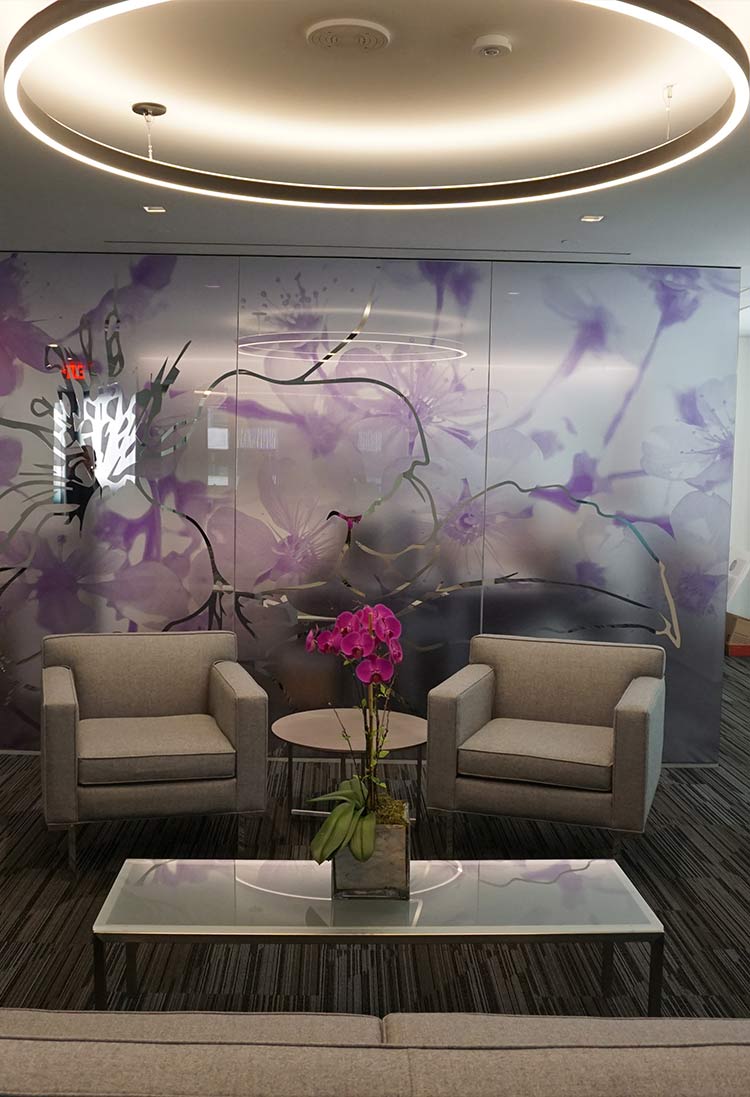 We recently had Absolute Perfection install a challenging project for a client of ours and they did a Magnficent Job and on time … our client is Very Happy with the results. AP came thru and did GREAT!!!
Ian H.
Adds Privacy
Frosted window films add a level of privacy to your glass. This means no more peeping Toms or distracted meetings.

Sexy, Sleek Look
Frosted glass looks amazing. There's no way around it. If you want a modern, stylish improvement for your glass, look no further than frosted window film.


Saves Money
If you're sold on the look of frosted or etched glass, don't waste your money on replacement glass. Instead, go with the affordable alternative in window film.
We work with the biggest names in the industry to provide you with lasting, flawless, warranty-backed installations—guaranteed.
No matter your location, AP Graphics is at your service.
When your office needs a face lift, trust in the proven experience of a nationwide provider who has handled the largest brand's most complex projects with a personal touch.
No matter where you are, AP Graphics is at your service.
National, professional graphics company that can handle the complexities of your project with the personal touch you need.
Ready to turn some heads? Lets do this.
We've done countless frosted window film  wraps, so this is like second nature to us. But if this is your first time, we'd love to be able to explain the AP process that makes it super easy for our customers. Interested in hearing more? Lets get started today!
You May Also Like…
Clients researching frosted window film solutions often also request information about these products.
Tell Us About Your Project
Are you ready to take the next step in your company's branding? Fill out the form below so we can reach out and discuss what you are looking for.
Looking for tinting services like commercial window films or home tint? Visit our sister company AP Tinting.