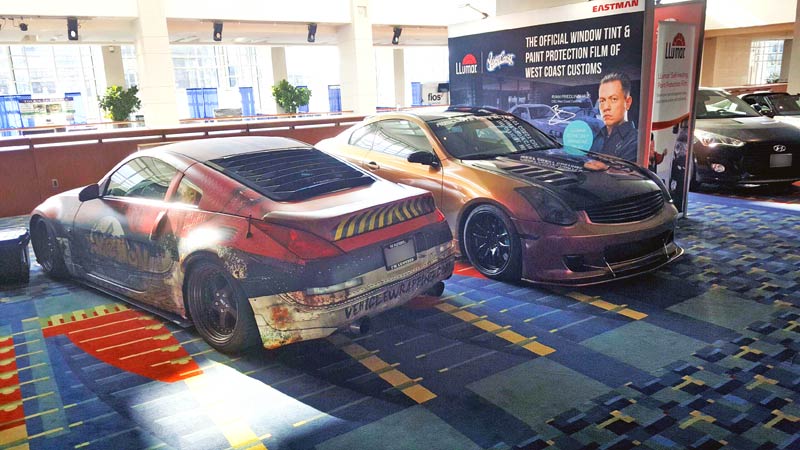 Looking for a custom vehicle wrap? You have a variety of options available to you, and this will affect your price accordingly. At the end of the day, your price can range anywhere from $300 to $10,000 and beyond. So why the wide range in prices? Let's dive into what causes this variety.
Here are the factors which go into the price of your vehicle advertising wrap.
The Length of Design Time
One major factor in the cost of your vehicle wrap is the complexity of the design you are looking for. On the low end, will be the simplest of designs, on the high end will be more detailed illustrations with realistic artwork. It really all depends on what type of design you're looking for—but we do have to pay our design team, and this effort from our team is incorporated into the price.
Size of Vehicle Wrap and Vehicle.
A major piece of the puzzle will be the coverage of your vehicle wrap. On the low end is a simple logo on your side door panels. On the higher end of the spectrum would be a full vehicle wrap. While the full wraps look more appealing—and demand more attention—a simple logo application is a great budget-friendly way to advertise your business.
Similarly, the size of your vehicle will affect pricing for obvious reasons. Not only will designs be larger, taking more time, but the materials and installation will also cost a bit more as well. This is why a custom bus design will cost more than a custom car wrap.
Other Materials
Some clients like to add additional features or materials to their custom wrap. For example, a vehicle wrap protection which is a clear nano-ceramic liquid coating. Unlike sealant and wax, this coating repeals weather and debris while adding a slight gloss finish. This addition application is not included in the base price of a vehicle wrap, but mostly because it's not necessary for all wraps.
Your Installer and Location
The cost of your vehicle wrap will also depend on your location. Certain states have higher prices (a common thread in most every industry) which will affect your local pricing. Similarly, the experience of your installer will affect price as well, with the higher quality installation shops charging extra so they can pay to retain these skilled installers for their clients.
Get a Free Quote!
Want the best answer for how much your vehicle wrap will cost? Give your local custom vehicle wrap shop a call and ask! Vehicle wrapping shops have a pretty good idea—based off what you're looking for and your make and model of vehicle—what your wrap could cost. Not to mention, the quote is free.
Here at AP Graphics, we are a local vehicle wrap shop with a focus on quality installations. If you're interested in a free quote on a custom vehicle wrap, give us a call and we can discuss your options and provide a free quote.