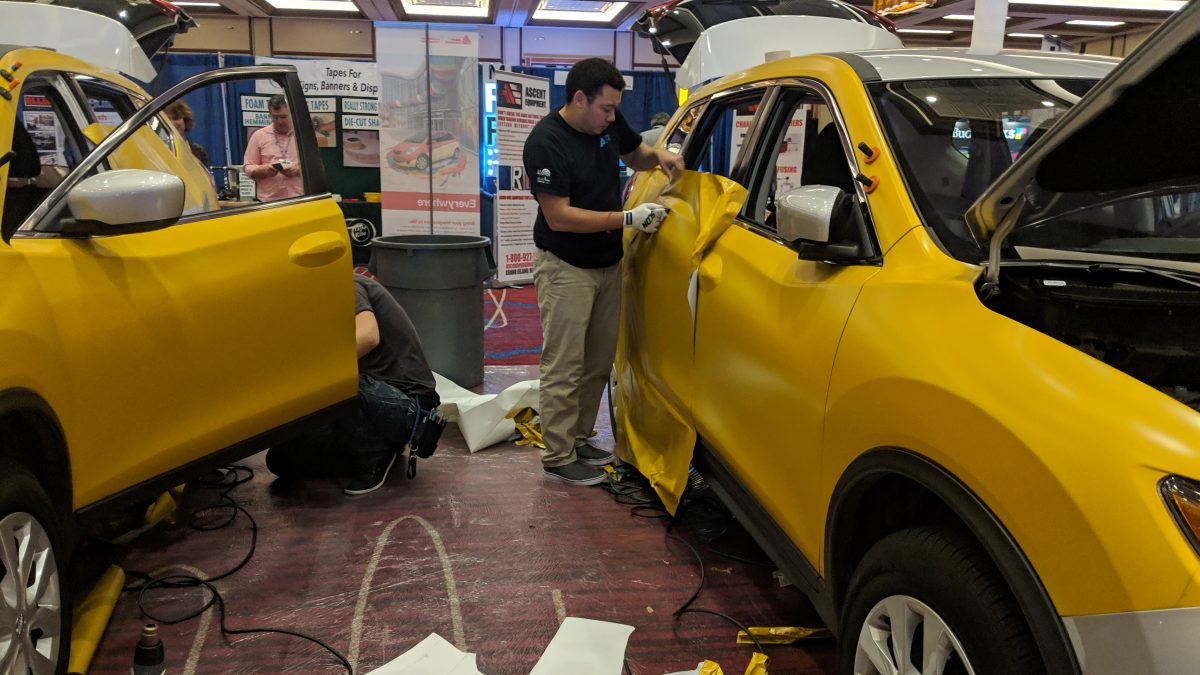 AP Graphics at the 2018 Sign Exchange
At AP Graphics, we aim to be at the front of the vehicle wrap industry's best products and practices. One way we keep our finger on the pulse is by attending The Sign Exchange. This year's Sign Exchange was held at Harrah's Resort & Casino in Atlantic City November 29th – November 30th, 2018.
The Sign Exchange offers a unique opportunity for our company to keep current on industry trends, participate in seminars and demonstrations, and find out about new technology. Over 200 exhibitors attended this year, so there was plenty to see and do.
The Sign Exchange Wrap Cup
One of the highlights of our trip was The Sign Exchange Wrap Cup. The Sign Exchange Wrap Cup is a judged event where participants wrap a vehicle and are judged based on the speed and quality of their finished product. AP Graphic's very own Chris Fong, VP of Sales, placed in 3rd in the cup.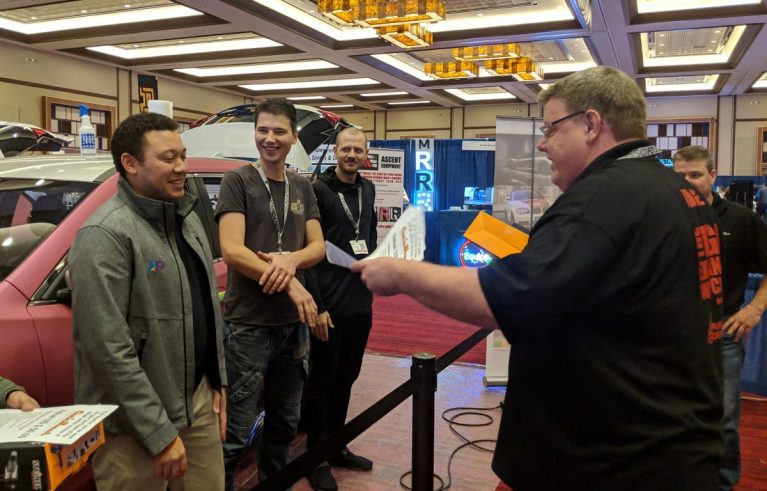 While The Sign Exchange is about learning, it's also about having a good time too. We thoroughly enjoyed participating in this year's vehicle Wrap Cup as well as the networking events. It gives us a chance to catch up with businesses like ours and share what is working well for our respective customers. Thanks again to everyone we met at this year's Sign Exchange—we look forward to seeing you next year!
About The Sign Exchange
The Sign Exchange is put together by the United States Sign Council Foundation. According to the USSC Foundation website:
"The USSC Foundation has been the industry leader in performing on-premise sign research. This dedication has resulted in over (20) university-level scientific studies on the design characteristics of on premise signs and traffic safety. In addition, the USSC Foundation provides both educational resources and legal analysis on zoning matters for the sign industry."
About AP Graphics
Here at AP Graphics, we are a vehicle wrap and applied graphics company located in Sykesville, MD. Our in-house team of cross-trained professionals serves our clients with unbeatable quality graphics installations and customer service. For more information, or to discuss your options for a new vehicle wrap or applied graphic, get in touch with us today!