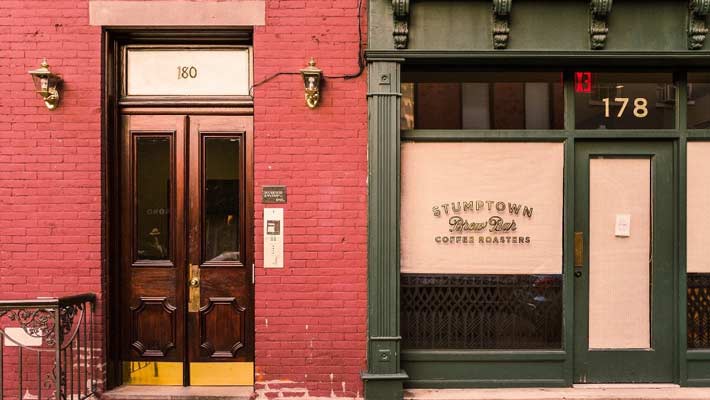 The exterior of your building is the first thing a customer sees. Why not spice it up and leave a good first impression? Your building could have a unique, custom printed window film that catches the eye and attracts more potential customers! Simply leaving the windows of your business bare is a wasted opportunity, and here's why:
1. Missing Out on an Eye-Catching Design
Give your business some personality with unique window graphics! Tell the story of your business, enhance the design of your building, or showcase products or services you're promoting this season. The possibilities are endless! Window graphics unique to your business are a guaranteed way to catch the eyes of potential customers.
2. Help Passersby Remember You
With window film, you can proudly display the name of your business front and center. Window graphics are an easy and effective way to advertise. Paired with unique designs, whether it be sleek and modern or bright and colorful, people will be more likely to remember your business with storefront graphics.
3. Get Your Message Across
Have a slogan you want people to remember? Want your mission to be the main focus? Display your message right on the windows of your business! This is a great way to let people know what you're all about before they even walk through the door.
4. Stand Out From the Competition
Making your business more attractive and memorable with window graphics is an easy leg up over your competitors. Rise above the rest and take your business to the next level with something as simple as decorative frosted window film.
5. Highlight Important Information
Display information you want people to know right away like store hours, special offers, featured deals, and more! This saves time and prevents the troubles of confusion.
Need even more reasons to upgrade the look of your business? Here at AP Graphics we can help you with a variety of applied graphics solutions and window graphics. Unsure of what you want or need? We can help with that too!