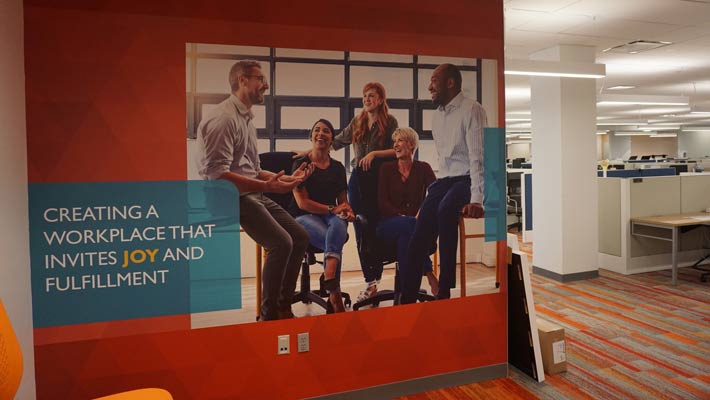 The new decade has arrived and is already shaking up the reign of the biggest interior design trends of the twenty-tens. Millennial pink and chevron are starting to feel overused and tired, but what's moving in to take their place? Here are the trends we anticipate will start popping up on walls in 2020.
Going Bold
Swaths of gray, greige, pale pink, and stark white have dominated a lot of design trends of the last decade, and they seem to be among the styles on their way out. In their place, we're likely to see more exciting colors and patterns! We expect to see walls become a major canvas for more bright jewel tones, warm natural hues, striking patterns, and adventurous wall murals.
Breaking Away From The Accent Wall
The ubiquitous accent wall has had it's time in the sun, but always restricting an interesting color or a bold design to a small space is losing its appeal. What does this mean for your wall coverings? Think murals and patterns that envelop a space rather than being relegated to one odd wall. An encompassing design can also look more modern and thought-out than a single decorative wall.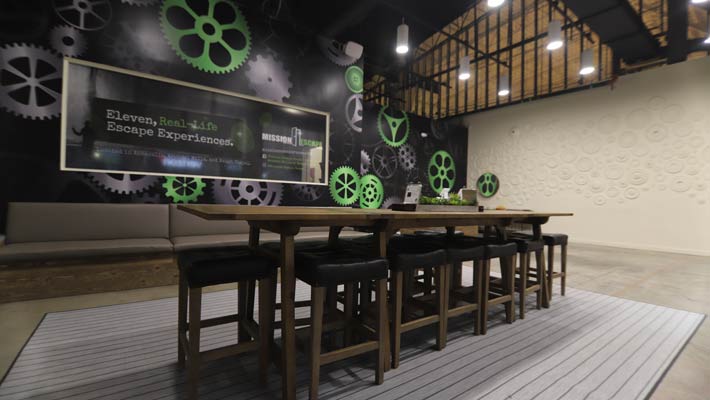 Bringing Nature In
In 2020, the appeal of making our homes and workplaces into calming sanctuaries will be stronger than ever. As a result, an emphasis on natural elements is growing, with home and business owners alike looking to bring nature-inspired colors and patterns into their spaces. Landscape murals, nature-inspired wall graphics, and other designs that bring the "great outdoors" inside will be big!
Adding Texture
With the excess of sleek minimalism throughout the last decade waning, designers are moving towards incorporating more textures into room design. Conveying texture in walls can come from natural elements like wood, or wall panels with raised designs. Accomplishing this doesn't always require a major overhaul; a change as simple as refinishing with 3M DI-NOC architectural finishes can add the visuals of natural grains to upgrade an otherwise sterile-looking room.
New Deco
The roaring 20's are back! Drawing from the art deco inspired lines of the 1920's is proving popular already and is likely to continue through the early decade. "New deco" draws on the forms of art deco, but with updated colors and execution. Wall murals and wallpaper of art deco patterns are becoming especially popular in residential and hospitality contexts.
Classic Black & White
High contrast design is making a big comeback. The striking combination of black and white is crisp, dramatic, and timeless. This is expected to be a fresh take on neutrals for 2020. It works well with art deco and graphic patterns, and is especially striking when used throughout the entire wall space of a room.
The rise of black and white also ties in with a resurgence of the popularity of line art. The simplicity of black, abstract designs on a white background makes for a dramatic visual that works well with a range of styles, from minimalist to maximalist. An intense use of line art could include a bold design that covers an entire wall, or a more subtle expression with a line design printed in frosted glass film.
Looking Up
In recent decades, the ceiling has been a mostly forsaken blank white space or, worst of all, the dreaded popcorn ceiling. More often now, people are recognizing ceiling space as valuable visual real estate. Installing a mural or patterned wall graphic on the ceiling adds unexpected impact to a space. The ceiling is also a practical place to install wall graphics, as it is unlikely to be damaged from day to day bumping and scraping.
What do you have planned for your walls in the new decade? Tell us about your project below for a free quote!